"Ugandans don't like fly-in fly-out"
Joern Seitz has lived abroad for 20 years. Here the German says what he learned in Taiwan for Africa.
Martin Orth / 30.03.2020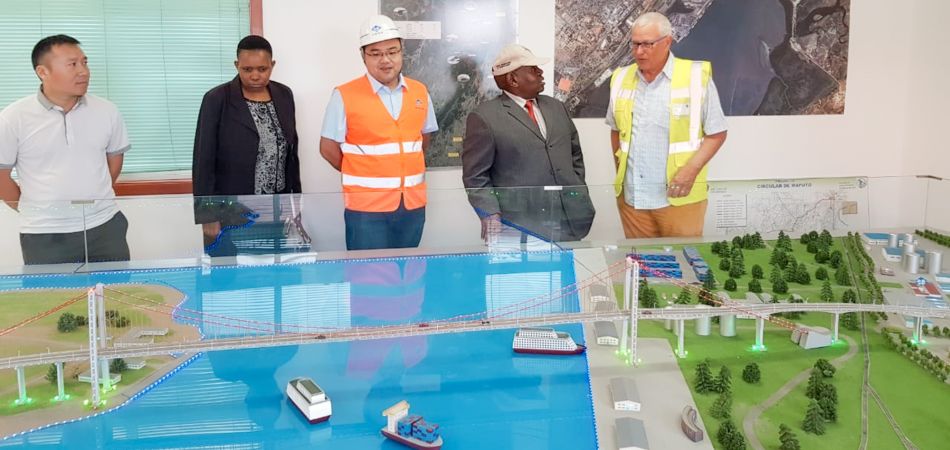 Joern Seitz lived in Germany until 2000. Then his employers sent him to Taiwan – and he discovered how much he enjoyed living abroad. Four years in Taiwan were followed by ten years in Nigeria and then four years in Mozambique. For the last year the civil engineer has been living and working in Uganda.
Mr Seitz, where are you at the moment?
In Kampala, the capital of Uganda. The president is just giving a speech about the corona epidemic. But we still have some time. What did you want to ask?
What are you currently working on?
I'm working for Gauff Engineering in Uganda, where I'm project director in charge of a large port project in Kampala. Gauff Engineering is a firm of consulting engineers that is responsible for realising Bukasa Port, one of the country's three largest infrastructure projects. It's my job to prepare the construction work and coordinate between the government and the firms involved.
Why does it take a German to do that?
Some of the funding comes from Germany, and we are providing our know-how to support the Ugandan side in this major project. Gauff Engineering is based in Nuremberg and has decades of experience in realising complex infrastructure projects above all in Africa.
And why does Uganda need a new port?
Lake Victoria is the world's second largest freshwater lake and makes up part of the countries of Tanzania, Kenya and Uganda. After inland shipping was long neglected, people have now thought again and recognised that transporting goods between the countries across the lake is much cheaper and faster than by road. The new port will not only be an engine for the economy of Uganda, but also open new doors for the development of East Africa.
In Mozambique it was an advantage that I'd learned a few words of Chinese in Taiwan and can eat with chopsticks.

 
Joern Seitz, Project Director
What does your everyday life look like? Do you commute?
No, I live in Kampala. Ugandans don't like fly-in fly-out. Maintaining contact with your customer also means you have to be permanently available on the spot. But that's very pleasant. I live in the middle of town and, because Kampala is situated at an elevation of almost 1,200 metres, the temperatures are moderate. There's always a light wind blowing from the lake. The country is politically stable, the city is green, the people are open and friendly, and there are outstanding restaurants with international cuisine. Uganda is on the up, and I like it.
And how are you perceived in Uganda?
There aren't many Germans here. However, the president's sister is married to a German. That's one reason, I think, why we're regarded very positively.
You've now been abroad for 20 years. What's been your most remarkable experience?
In Mozambique I helped build Africa's largest suspension bridge with Gauff Engineering, which was a subcontractor of the Chinese enterprise CRBC. It was an advantage that I'd learned a few words of Chinese in Taiwan and can eat with chopsticks. In Taiwan it was the high-speed line right through the country – living and working there was a unique experience.
And what will you do when the port in Uganda is completed?
The project runs for another three years. Then we'll see what comes next.