From as-Suwayda to Ostelsheim
Reyyan Alshebl came from Syria to Germany – where the people of Ostelsheim elected him mayor.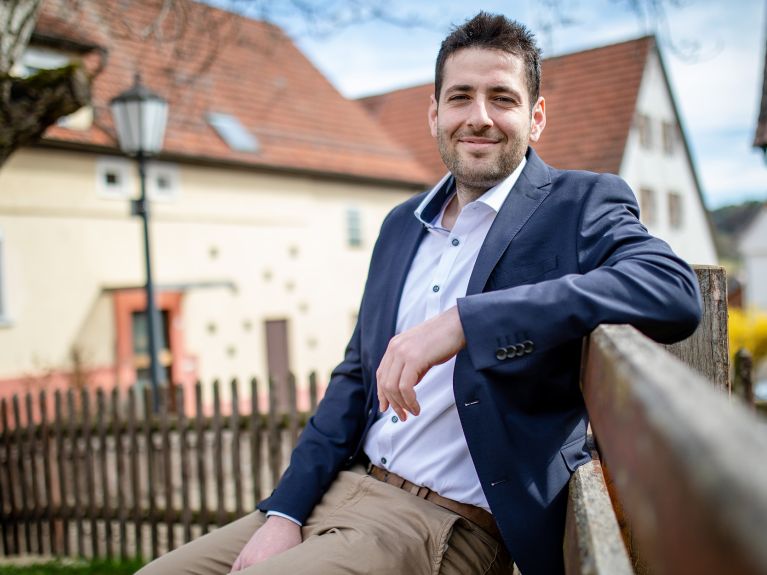 Ryyan Alshebl was born in as-Suwayda in the south of Syria and has been elected mayor by the inhabitants of Ostelsheim in Baden-Württemberg, in the southwest of Germany. The 29-year-old administrative employee won 55.41 percent of the votes in the first round of the direct election, having campaigned as an independent candidate. Privately, he explains, he is a member of the Greens. During the election campaign, he walked around the town of 2,500 inhabitants, introducing himself and his manifesto to the locals. He says that he visited over 200 houses in the weeks before the election. "My experiences were for the most part positive."
"We have made history," Alshebl said on the day after the election. Ostelsheim has become a symbol of open-mindedness and tolerance. "This is not something that can be taken for granted in rural areas with conservative leanings," he told the news agency dpa. He will take up office in June.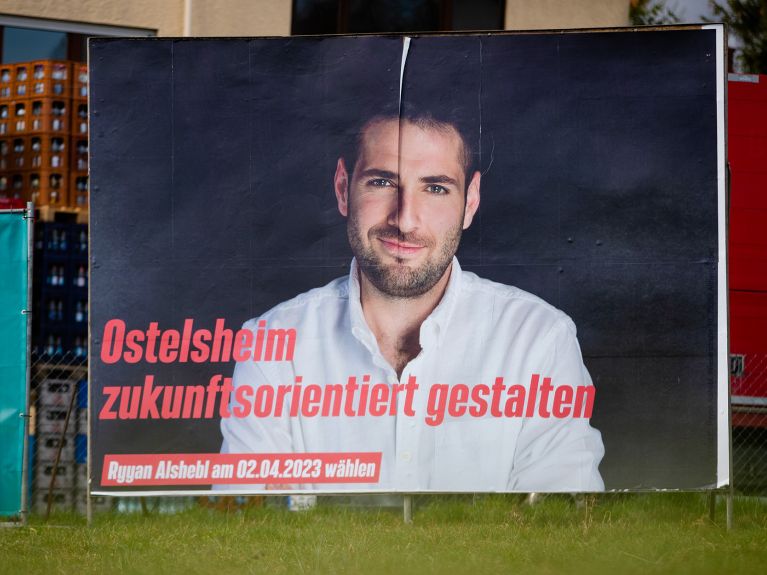 In 2015, Alshebl was still living in as-Suwayda. Aged 21, he had the choice between doing his military service with dictator Bashar al-Assad's troops, joining the resistance or fleeing. He fled and finally, after crossing Lebanon, Turkey and Greece, arrived in the small municipality of Althengstett, just a few kilometres away from Ostelsheim. There he learnt German, did an internship in the town hall and completed a vocational training programme, qualifying as an administrative specialist. He has been working at the town hall there for seven years and is now responsible for childcare centres and digitisation. Now that he has been elected mayor for an eight-year term, Alshebl plans to move to Ostelsheim.
In his new office, Alshebl intends to promote flexible care options for children and old people, climate action and funding for clubs and associations. During the election campaign, the Syrian was keen to enter into conversations with the people in the village. Many people here like Alshebl and are happy that he has been elected. The reactions were largely positive on Monday. "The local people voted according to the candidates' qualifications," said Jürgen Fuchs, Alshebl's predecessor, who had decided not to stand again after two terms in office. (with dpa)