Germany vs Mexico
Germany will play Mexico in their first group match. What are the prospects? What you should know about the opposition.
12.06.2018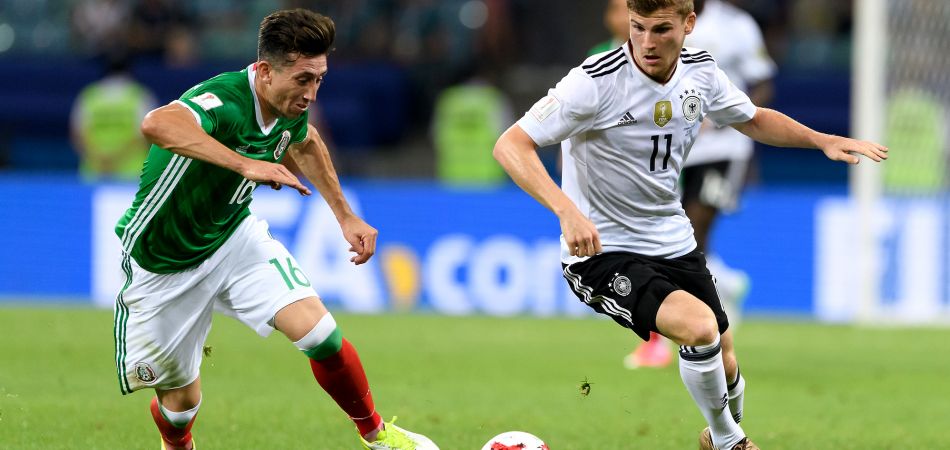 When and where will Germany be playing Mexico at the 2018 World Cup?
The match will kick off at 17 hours (CEST) on 17 June at the Luzhniki Olympic Stadium in Moscow.
Germany and Mexico head-to-head
Germany have played Mexico a total of 13 times; they have won 6, drawn 6 and lost one. The last time the teams met – at the 2017 Confederations Cup in Sochi – Germany won 4:1.
Which players from Mexico should you know?
Chicharito is their best-known player. He has played for such top international clubs as Manchester United and Real Madrid and was under contract with Bayer Leverkusen from 2015 to 2017. He currently plays for West Ham United. He is also the national team's record goal scorer with 49 goals from 100 games.
Which Mexican players have played in the German Bundesliga?
Marco Fabian and Carlos Salcedo are under contract with Eintracht Frankfurt. They helped win the DFB Cup in 2018.
What else do you need to know about group opponents Mexico?
 
Their only win against Germany was in a friendly in Mexico City in 1985. The game ended 2:0.
Mexico have reached the World Cup quarter finals twice – in 1970 and 1986.
The Mexican team is called 'El Tri'/'El Tricolor'.