Christmas markets around the world
Christmas markets have a long tradition in Germany, and they have long been organised abroad as well.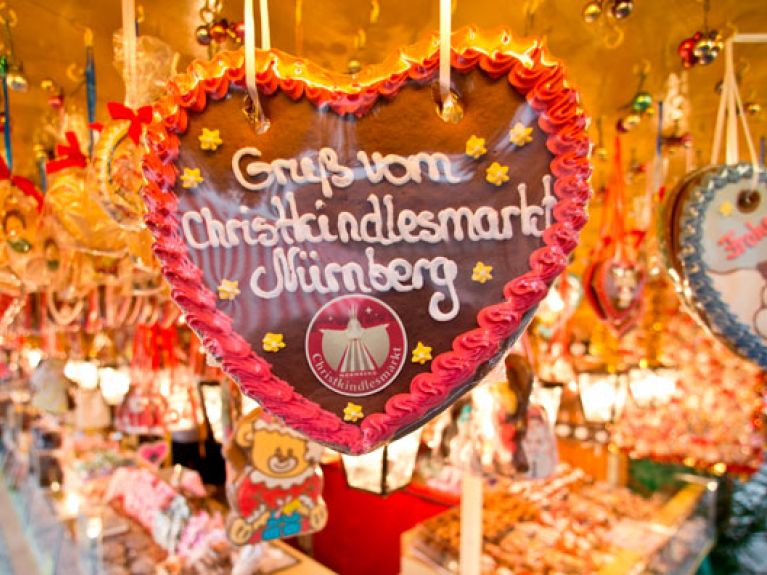 Germans love Christmas, and their Christmas markets. There are about 4,000 such markets in Germany, and now also in other European countries and the United States. A major model is the Nürnberg Christkindlesmarkt, which expects more than two million visitors again in 2016 and has been in existence since 1628. According to Siegfried Zelnhefer, spokesman for the city of Nuremberg, the very homogeneous appearance of this Christmas market makes it really special: all the booths have an identical look with their red and white roofs. The decoration consists of only real greenery. "That Christmas markets are organised on the Nuremberg model is a special form of recognition", says Zelnhefer.
The infant Jesus in the USA
Twenty years ago the German-American Chamber of Commerce in Chicago had the idea of opening there a German Christmas market. The idea was realised. Since then, in Chicago as in Nuremberg, the infant Jesus opens the Christmas market reciting his traditional prologue, here in English. In the meantime the Nuremberg Christ Child also appears in Philadelphia and Baltimore.
"Christmas Village" is the name of the Christmas market in Baltimore: about 1,500 visitors a year look forward to bratwurst, gingerbread, roasted almonds and mulled wine, handmade jewellery and Christmas articles. Here too the typical wooden huts are erected and even the big marquee is modelled on a German city.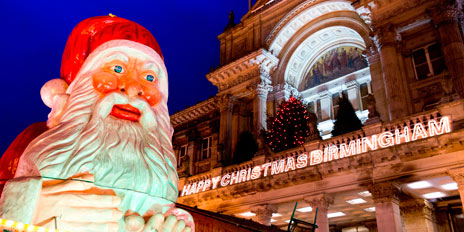 German immigration history
Why this enthusiasm for German Christmas markets abroad? "Many Americans know German Christmas markets from their trips to Europe and miss such events in their own country", says Tobias Fischer, spokesman for "Christmas Village". "In addition, German food is very popular." One reason for this is the Christmas articles shop "Käthe Wohlfahrt", represented at military bases in Germany. "Many Americans already know it from their overseas tours of duty", explains Fischer. Thirty-thousand people also annually visit the Cincideutsch Christkindlmarkt in Cincinnati in Ohio. Cincinnati has a long tradition of German immigration; throughout the year, from the Oktoberfest through Germany Day to the Weißwurst Breakfast, the city celebrates the German origins of many of its citizens.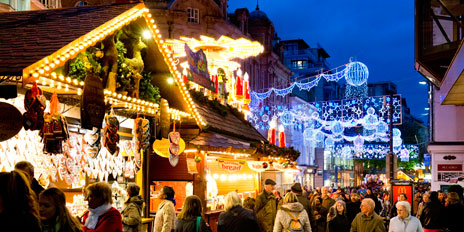 Another big German Christmas market abroad is the Frankfurt German Christmas Market in Birmingham, England. This, the biggest Christmas market outside German-speaking countries, has existed since 1997. The English are evidently very fond of German specialities: four to five million people every year come to visit the good 100 booths.