Easier shopping, energy-efficient living
How the digital revolution is changing our lives – Part 1: Life at home
18.12.2014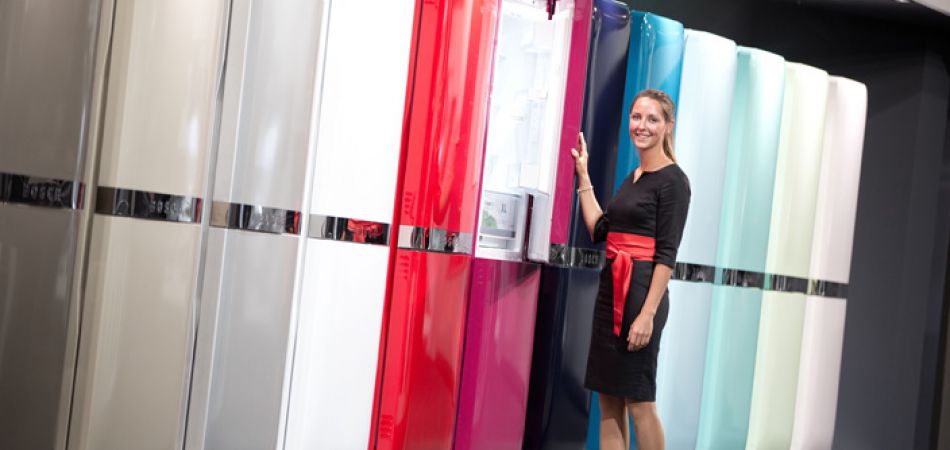 The washing machine switches itself on as if controlled by magic – power is especially cheap right now. Shortly afterwards the heating comes on. The people who live in the building are still at work, but they soon want to return to a warm house 
after a tough day. They use an app to control the temperature. On the way home they remember that the refrigerator is empty. Fortunately, the appliance has built-in Wi-Fi and can update the digital shopping list. While shopping, they take a virtual look around 
the kitchen with the smartphone to see what other foods are missing. What sounds like a dream of the future has long since become a reality in some German households. According to a recent study, intelligent sensors and networked appliances will be used in one million German households by 2020. Germany already had 315,000 intelligently networked private households in 2013.
Alternative energy sources also play an 
important role in fully digitised smart homes: solar power systems, heat pumps and smart meters are networked together to transform the building into a miniature powerhouse. Economy and convenience are not the only benefits of smart homes. Different sensors 
detect break-ins, fire or water damage and report them to an alarm centre. Open doors or windows are also reported, and hotplates 
are automatically turned off. The only thing missing is a house that can clean itself – but this, too, is not unrealistic. The first cleaning robots are already at work. ▪