The do-it-yourself trend
Many people are turning to DIY as a counterbalance to their digital lives.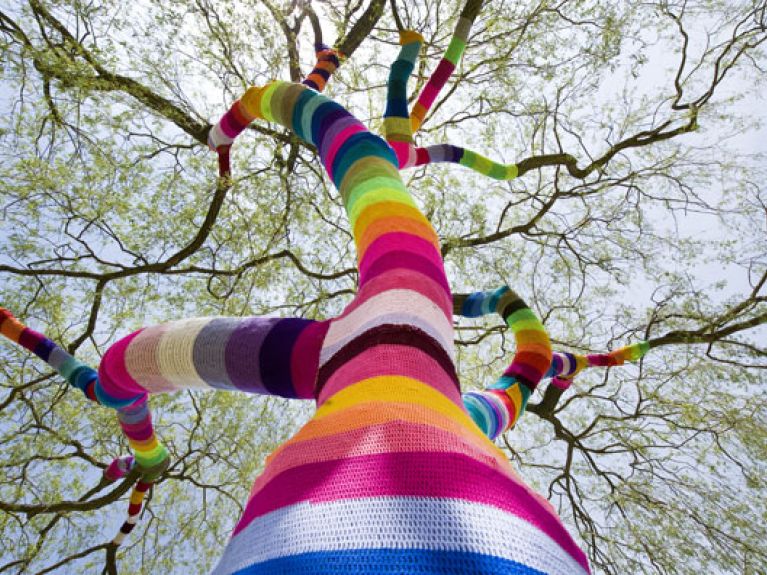 Although hardly a novel idea, DIY is back in vogue with a vengeance: for some time now people have been repairing their bikes themselves, baking cakes or planting herbs on their balconies. But now the DIY trend has reached a new high; extravagantly decorated cupcakes, stylish bags and crocheted caps are no longer merely functional – they are specifically designed to reap as many positive comments as possible on social media such as Instagram, Pinterest and Facebook. The DIY crowd, in other words, is entering into a new relationship with the digital world.
Handicrafts as a form of relaxation
Amateur enthusiasts wanting to learn how to do something themselves will find all the expert guidance they need in YouTube tutorials. One well-known example is Franz Keilhofer from the small Bavarian town of Bischofswiesen. He taught himself how to use a lathe and these days works for large stores like Ludwig Beck in Munich. Normally online platforms like Etsy or DaWanda bring DIY producers and consumers together. Fans of hand-made vintage articles find just what they are looking for there, be it jewellery, clothing or a hand-embroidered cushion for their wedding rings.
The most important thing is the desire for relaxation, however: in the spring of 2016, for example, colouring books for adults became so popular that German pen manufacturers had to work overtime in order to meet the demand for pens and crayons.