"Entdecke DE": the sunshine island of Fehmarn
The Entdecke DE series accompanies us on a journey through Germany. In the early summer we take a trip to the Baltic Sea island of Fehmarn.
13.05.2013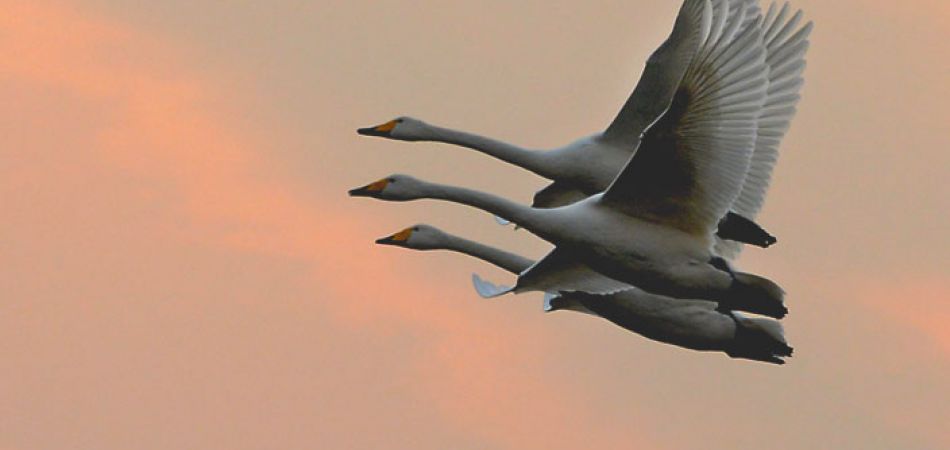 It kisses your nose around 2,116 hours a year, warms and fills you wonderful feelings of happiness: the sunshine on Fehmarn. And it attracts visitors to the Baltic Sea island like a magnet. You just have to cross the Fehmarnsund Bridge from the mainland, and you're in the holiday hotspot. Because of its guaranteed sunshine, Fehmarn is also nicknamed the "Hawaii of the North". Its area of 185 square kilometres makes Fehmarn the third largest Baltic Sea island. Mind you, large is a relative concept: the island has 14,000 inhabitants, 6,000 of whom live in the capital, Burg. The remainder live in 42 villages. They are joined by the holidaymakers along the 78 kilometres of coastline: surfers, families, sun-seekers, nature lovers.
In May, visitors are simply captivated when the rape is in bloom. The brilliant yellow fields radiate across the whole island, contrasting with the blue of the sea. How about a cycle tour on the enchanting paths along the coastline with its rocky cliffs? Or along the dike in the north? The wind refreshes your face and carries the scent of the rape flowers as it mingles with the salty sea air. A lighthouse rises up in the distance. Birds fly, twittering their love songs in the clear blue summer sky. The rural surroundings of the Baltic Sea island make it a favourite resting place for migrating birds. It's estimated that around a hundred million birds stop over here each year as they commute between the Arctic, Scandinavian, Eastern European or Russian breeding grounds and their winter quarters in Spain or Africa. In Wallnau nature reserve, birdwatchers can observe them undisturbed: in March, the field larks arrive, followed by wood pigeons and buzzards. The thrushes come in April and the swallows in May. Here they enjoy the sunny side of life, alongside all of the other welcome visitors to the island.
www.fehmarn.de
www.nabu-wallnau.de
© www.deutschland.de