Focus on the future
People with ideas who are determined to take a big step forward in 2018.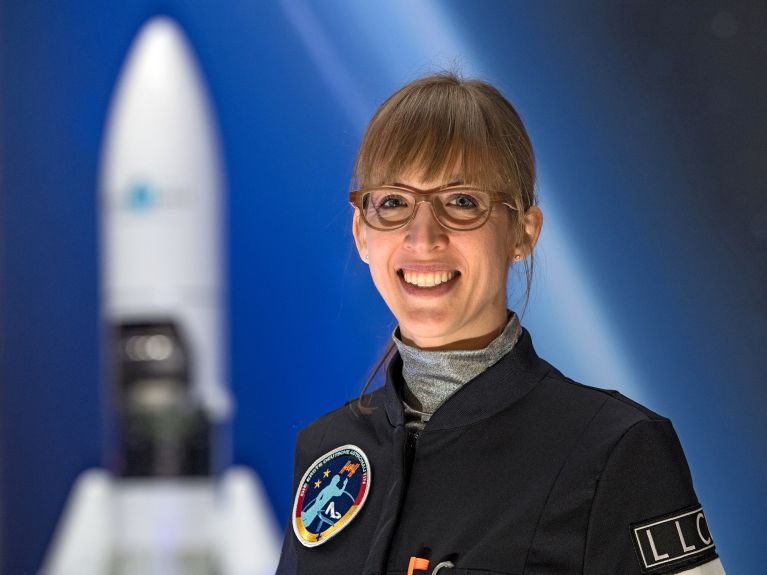 Insa Thiele-Eich: reaching for the stars
The 34-year-old meteorologist has a dream: to be the first German woman to fly to the International Space Station ISS. She is coming ever closer to achieving this goal – Thiele-Eich is a finalist in the Astronautin (Female Astronaut) competition. This privately funded initiative aims to send a woman into space in 2020. Thiele-Eich is already preparing hard at a training centre. In 2018, she will start learning how to deal with weightlessness in so-called parabolic flights. "The training alone makes it worthwhile taking part."
Shahrzad Mohammadi: bicycles mean freedom 
Bicycles make you mobile and open up opportunities for participation. This is why Shahrzad Mohammadi is teaching women refugees how to ride a bike – something that is forbidden for them in many Islamic countries. Together with other former sports students at the University of Freiburg, Mohammadi has launched an initiative called Bike Bridge. In the meantime, she offers not only cycling courses, but also football and basketball training for children and young people. And she has been successful. The team was recently awarded the German Integration Prize. In 2018, Mohammadi and her fellow campaigners want to get more people moving.
Christian Kroll: looking for green
People who use this search engine can see what effect their own queries have had by checking out the 'Tree Counter' at the top-right corner of their screen. Ecosia invests about 80 percent of its revenue in reforestation projects. "We want to plant a billion trees by 2020," says founder Christian Kroll. "That's ambitious – but we have to be ambitious to fight climate change." By the end of 2017, Ecosia had been involved in planting more than 18.6 million trees – so there's still a lot to do in the new year.
Esther Eisenhardt: mother of the 'mompreneurs'
The number of start-ups is declining in Germany. However, a certain group successfully launches a lot of firms: mothers. More than one in six companies are started by 'mompreneurs'. Esther Eisenhardt is one of them. Her platform Mompreneurs connects self-employed women. "We share knowledge, experience and contacts, so that none of us is alone and has to start from scratch." 2018 will be an adventure for Eisenhardt: the online entrepreneur has moved with her family to Portugal – making her an 'expat mompreneur'.