Discovering a different world
A young Iranian woman talks about her experiences in Germany, and two young Germans describe their time in Iran.
13.01.2017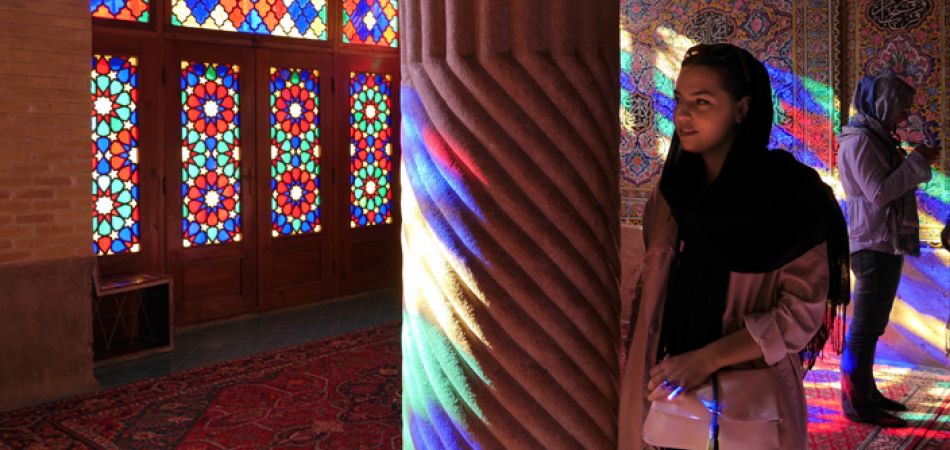 There is considerable mutual interest: ever since sanctions were relaxed, Germany and Iran have been enjoying increased rapprochement – on all kinds of different levels. Young people in particular are keen to engage in cultural and academic exchange: according to the OECD, almost 60,000 students from Iran were studying abroad in 2013: 8,368 in the USA, 3,637 in Italy, 3,537 in Canada and 3,135 in Germany, making the Federal Republic the fourth most popular destination.
According to figures from the Federal Statistical Office (destatis), 7,513 Iranian students were enrolled at German universities in the winter semester of 2015/16, including some 1,000 "non-mobile foreign students", i.e. foreigners who completed their secondary education in Germany. Iranian students tended to opt for subjects such as engineering, mathematics and science, as well as law, economics and the social sciences.
Increasing numbers of young Germans are also discovering Iran during the course of a prolonged holiday stay, an internship or a semester spent studying abroad. Three young people, two from Germany and one from Iran, talk about their experiences: we hear about everyday adventures in the busy metropolis that is Teheran, gain some surprising insights into Iranian and German society, and find out what makes Berlin such a fascinating place.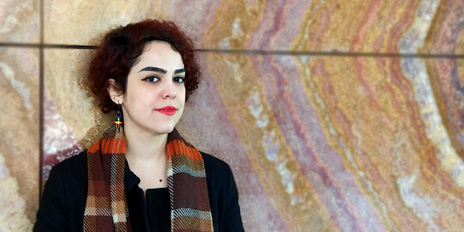 "One of the most valuable experiences of my life"
Saba Barani (30) from Iran has been living in Germany for five years
It is German culture that fascinates Saba Barani. "I was interested in German literature, philosophy and classical music even before I came to Germany", she says. An architect and town planner, Saba Barani moved from Iran to Frankfurt am Main in 2011 to take a master's degree course in architecture at the city's Städelschule, and now really appreciates everyday German culture: "The cultural diversity I see in German cities makes a society more open, multifaceted and strong."
Saba Barani has faced repeated challenges over the past five years, however – in the form of German bureaucracy, for instance. "I had imagined the immigration process to be much more straightforward", she explains, mentioning the large number of forms to be completed and the repeated visits to local authorities. Nonetheless, she does not regret her decision to come to Germany: "I wanted to broaden my intellectual and professional horizons, meet new people and get to know a different culture – and I've done all that", she says. "I am having one of the most valuable experiences of my life here."
Saba Barani is currently working as an architect in Berlin, where she is doing a PhD on "Inclusive Urbanism" at the city's Technische Universität. "Compared with other German cities, it can sometimes be more difficult to find a suitable job in Berlin", she explains. All the same, the German capital was very much a conscious choice: "Berlin helps me to live the multidimensional and diverse life of an architect and urban researcher", she says. "For me, the German capital is like a laboratory. Its urbanity, numerous possibilities and debates help me explore how cities can be designed to be more inclusive – be they in Germany, Iran or Mexico."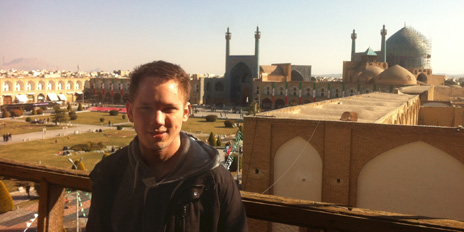 "Political discussions rather than small talk" 
Laurin Stahl (25) taught German in Teheran
Laurin Stahl still has clear memories of how happy and relieved the Iranians were when many of the sanctions against their country were lifted: shortly after the EU and the USA agreed on the step-by-step removal of the financial sanctions against Iran, Stahl – a technical biology student from the University of Stuttgart – set off in early 2016 to begin a six-week internship in Teheran. "At the University of Stuttgart, I had been volunteering on a local level with the organisation AIESEC, which helps students and graduates find internships and voluntary projects abroad", Stahl explains. "This put me in touch with people in Teheran and with guest students from Iran, and I discovered just how fascinating and diverse this country is." 25-year-old Laurin Stahl then taught German in a language school in Teheran. "It was an exciting time full of upheaval: the first international cash machines were installed and visa regulations were relaxed. The changes could be felt everywhere." In his conversation courses with Iranian students who were about to spend a period of time in Germany, Stahl focused on political and academic discussions rather than on small talk – and gained some surprising insights in the process. "Most young people are more oriented towards the West than it appears from the outside, and many of them are looking to secure viable future prospects for themselves", says Stahl. However, he also experienced the frustration that plagues many Iranians: "Because they feel that it is impossible to change anything in their own country, many Iranians tend to go abroad instead." Laurin Stahl was influenced a great deal by what he experienced in Iran: he now works full-time on the national board of AIESEC Germany, promoting cultural exchange among young people.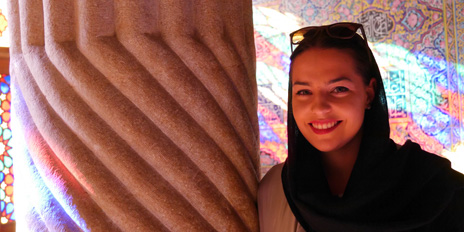 "Friendly, open-minded and helpful"
Alina Werner (22) has been studying in Iran since October 2016
The snow and icy temperatures in November came unexpectedly early for the people of Teheran. Alina Werner, who is spending two semesters studying in Iran and has been in the country since October 2016, was also caught out by the sudden cold snap: "Normally you would think it would be warmer here than in Germany, but all of a sudden we woke up to a winter wonderland", recounts the 22-year-old. "Prices of winter coats doubled overnight in the bazaar." Alina Werner, who is doing a degree in Middle Eastern Studies with a special focus on Iran studies at Philipps-Universität Marburg, is learning to cope better with the hustle and bustle of the Iranian capital as each day passes – despite the smog that sometimes makes it difficult to breathe: "Most of all I miss my bike", she explains. "Back in Marburg I would go almost everywhere on foot or by bike, but here I have to allow for hours to cover the long distances by bus or car." It is not only journey times that pose a challenge, however: while the single-lane roads, some of which are narrow, are characteristic of Teheran and look amazing, Alina Werner explains that they make it difficult to find your way around, as do the ambiguous addresses and street names. "I have found people here to be very friendly, open-minded and helpful, however", says Werner. As a result, she is always happy to go off exploring: in Teheran, where she is currently taking language courses at the official Dehkhoda language institute, in Isfahan and in Shiraz, where she will be studying from March 2017. She is reporting on her experiences at www.studieren-weltweit.de as a correspondent for the DAAD campaign "studieren weltweit – ERLEBE ES!" (i.e. study worldwide – EXPERIENCE IT!). Berlin-born Alina Werner has always been interested in Iran and the Persian language. "My grandmother is from Iran", she explains. "I grew up without the Persian language and culture, however, and have only been here a few times." Now Alina Werner has the chance to immerse herself more deeply in the Iranian way of life – and plans to keep in touch with her new friends even after returning to Germany.
German Iranians with a passion for start-ups
The "Iranian Modernity" cultural programme
"There is very great interest"
© www.deutschland.de