"2 Wheels, 200 Years": The History of the Bicycle
200 years ago, Karl von Drais invented the precursor of today's bicycle. It was an idea that was far ahead of its time.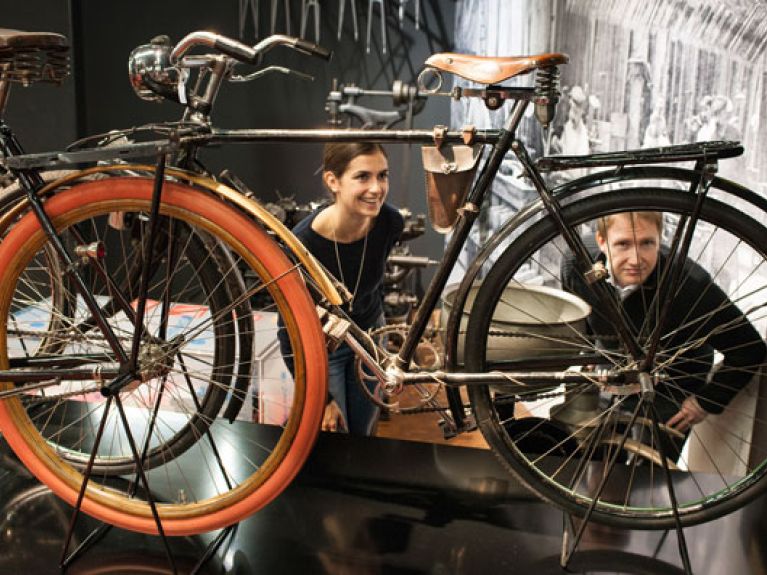 Germany. Did Karl von Drais have any idea what the "running machine" he had invented would lead to when on 12 June 1817 he set off with it for its maiden trip from Mannheim in the direction of Schwetzingen? Hardly. The world's very first bicycle tour route 200 years ago was almost 14 kilometres long – but the "running machine" failed to find favour with the general public. The precursor of today's bicycle was far too expensive for people in the early 19th century. 
Drais' bicycle ride is nonetheless regarded as the birth of personal mobility. Previously, travelling somewhere on one's own had been impossible unless you rode an animal or were pulled by a draft animal. With his "running machine", Drais, who was 32 at the time, had come up with a pioneering invention that is still popular today.
From slow seller to mass product
On the occasion of the 200th anniversary of his maiden trip, the Technoseum, the state Museum of Technology and Work in Mannheim, is hosting a major exhibition "2 Wheels – 200 Years. Freiherr von Drais and the History of the Bicycle" which will run through 25 June 2017.
The exhibition begins with a portrait of Karl von Drais, an ingenious inventor whose ideas were however far ahead of his time. It was not until 50 years after the maiden trip that the evolution of the bicycle began to gain momentum: In 1867, Pierre Michaux presented his "velocipede" foot pedal, a vehicle with two wheels and pedals on the front wheel.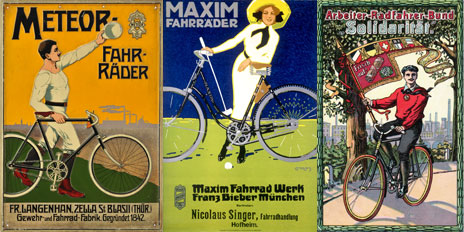 The "velocipede" very quickly went into mass production and became an international big seller. The advanced version shortened production times, the materials became lighter and cheaper, and the users were delighted. Within the space of just a few years, the bicycle became a product for the masses.
The exhibition in Mannheim showcases an historical Wagner workshop, exhibits from different stages in the development of the bicycle, and imaginative ideas to do with the bicycle. 
www.nationaler-radverkehrskongress.de
© www.deutschland.de