Top scorers
Internet heroes: Konstantin Hert's freekickerz channel makes him the world's most successful soccer YouTuber.
03.03.2017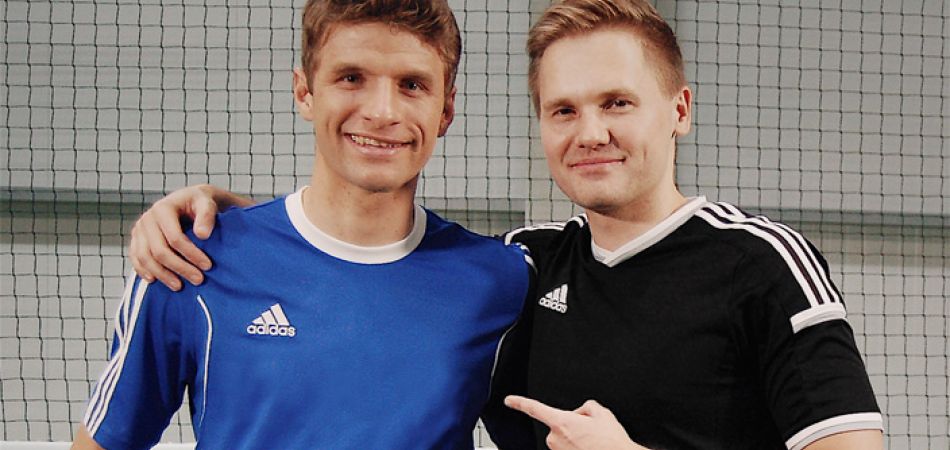 Germany. "First, just a few balls kicked at a goal some place," writes one visitor to the freekickerz Facebook page, "and now videos with Aubameyang and Lewandowski. Well done!" It is almost impossible to better describe the success of the YouTube soccer channel. When Konstantin Hert published a short video of an unusual free kick in 2006, he could not have imagined what it would lead to. But the response was so positive that he kept uploading football videos and in 2010 decided to regularly present short films under the freekickerz label.
One billion views
Today Hert is the world's most successful soccer YouTuber. Over 5 million people have subscribed to his channel, and the videos have been viewed over one billion times. By comparison, the Bundesliga has attracted just under one million subscribers and 300 million views.
Duelling with top stars
In addition to unusual free kicks, beautiful goals, daring passes and missed opportunities, above all, the freekickerz programme now includes duels with famous Bundesliga stars. So Konstantin Hert will win a penalty shootout against Robert Lewandowski or practise trick shots with Thomas Müller. He no longer has to work hard to convince the stars to take part, because the sponsors have an interest in them doing so. And because sporting goods manufacturers are also keen on testing football boots, balls and other accessories on the channel, Konstantin Hert and his small team are now able to make a very good living.