Winter sports in Germany
Winter sports fans will find useful information all about competitive and popular sports on the snow or the ice.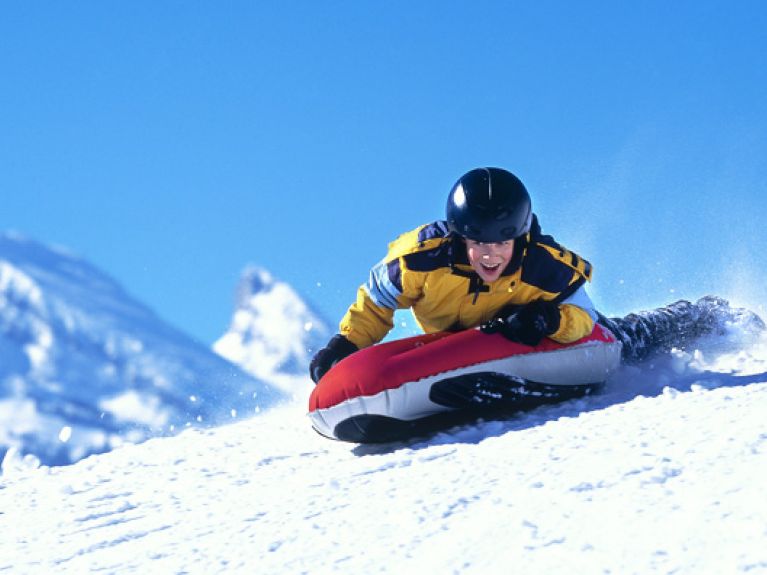 German Bobsledding Federation
Down the ice track with up to 140 km/h: this sport demands a lot of courage from the bobsled pilots in the German Bobsledding Federation (BSD). The BSD, with its headquarters in Berchtesgaden, promotes bob, sled and skeleton sports and organizes national and international competitions.

www.bsd-portal.de
German Ice Skating Union
Did you know that ice skating is divided into five disciplines? That is, in women's singles, men's singles, pair skating, ice dancing and formation skating. In single skating there are jumps called "Rittberger", "Flip" and "Lutz". The website of the German Ice Skating Union (Deutsche Eislauf-Union e.V., DEU) describes these and other elements of the sport.

www.eislauf-union.de
German Speed Skating Association
The first ice skaters were already underway long before we began to use the calendar – on bones rather than blades. Today, athletes compete for medals at the Olympic Games and World Championships. The German Speed Skating Association (DESG) promotes this competitive sport and organizes championship meets.

www.desg.de
German Ice Hockey Association
Everything revolves around the puck here: the site of the German Ice Hockey Association (Deutsche Eishockey-Bund e.V., DEB) provides news, dates, a player database, playing schedules and much more.

www.deb-online.de
Association of German Mountain and Ski Guides
If you'd like to experience the majesty of nature in the airy heights, it's best to take along an experienced mountain guide. The Association of German Mountain and Ski Guides (Verband Deutscher Berg- und Skiführer e.V.) will see to it that you are provided with professional alpine training that will stand you in good stead when hiking or mountain climbing.

www.bergfuehrer-verband.de
ski-online.de
Whether you love cross-country, the Nordic combined or biathlons – go to this website to find brief biographies on the athletes on the German national team and the dates and times of the next competitions. News from the professional scene and tournament results will make the hearts of true fans beat faster. Active skiers can refresh their knowledge of etiquette on the slopes before their next ski trip.
Skispringen.com
The topics of the online magazine Skispringen.com range from young athletes to tournaments with four runs. No matter what the season, you can find out ski-jumping results in the archive and news section.
German Curling Association
The German Curling Association (Deutsche Eisstock-Verband e.V., DESV) shows you how to use "rocks", "brooms" and "sliders". From the European Cup to the World Championships – German curlers take top rankings, and you can see the exact distances in the charts on the website.