Thomas Müller, one of a kind
Why the top scorer in 2010 is also Germany's joker at the 2018 FIFA World Cup.
13.06.2018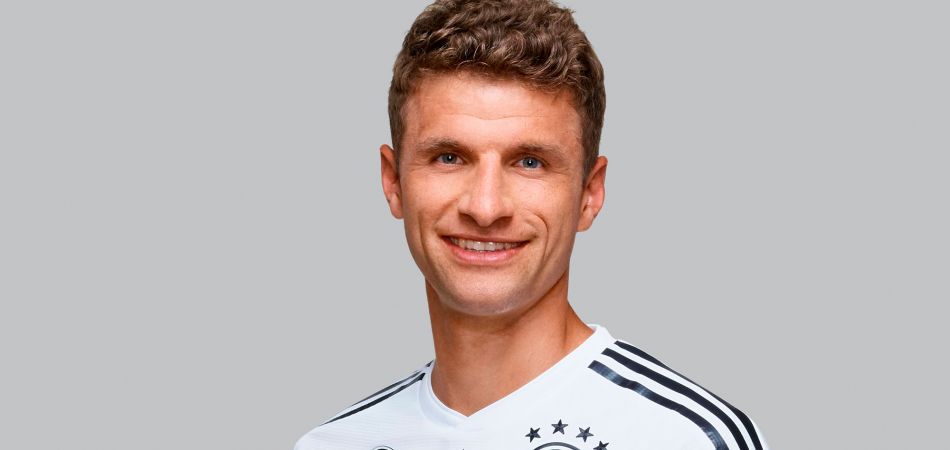 Thomas Müller's strengths as a striker are difficult to describe. He's no high-speed dribbler, doesn't have a thunderous shot in the penalty area, nor is he a brilliant technician. He once characterized himself as an 'interpreter of space'. Jupp Heynckes, his coach at Bayern Munich in the last Bundesliga season, ennobles the 2010 World Cup top scorer with the words: "There's no other player like him anywhere in Europe." Thomas Müller, number 13, could be good for a few surprises for Germany at the 2018 FIFA World Cup.