Youth hostels in Germany
The youth hostel is an idea "made in Germany". Germany's youth hostels offer guests stays in special places.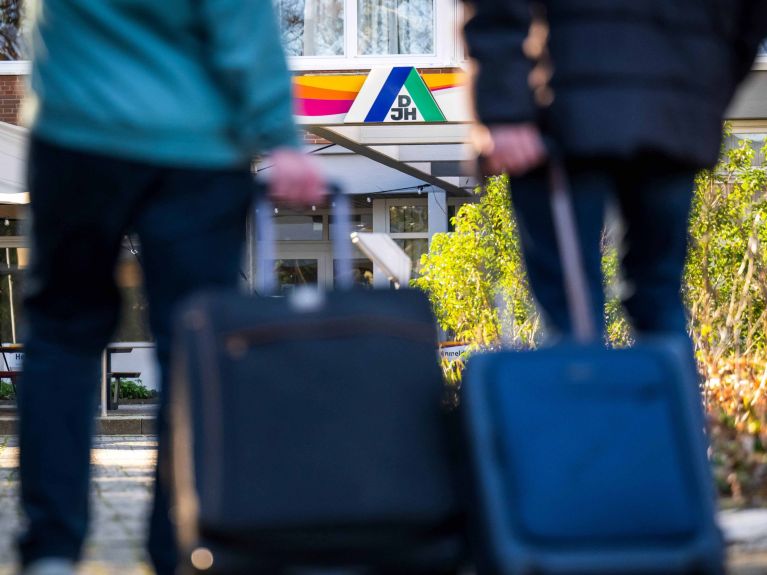 Many of the more than 500 houses of the German Youth Hostel Association (Deutsches Jugendherbergswerk / DJH) may be found in absolute dream locations in major cities, on large rivers, on the coasts and in the Alps. And some offer you an unusual roof over your head. A short selection.
Room with a view in Wangerooge
On the East Frisian island of Wangerooge, the former lighthouse is the landmark and core of the youth hostel. From the historic west tower, you can survey the island, mudflats and sea.
Berths for sailors in Bremen
In the Bremen youth hostel, the guest ship "Die Weser" offers 30 berths. The replica of an historic paddle steamer lies anchored only a paddle stroke away from Bremen's promenade.
Sleeping in the fire station in Plauen
A youth hostel has moved into the "Old Fire Station" in the centre of the Saxon town of Plauen. And when guests have to get to dinner fast, they can whizz down the firepole into the dining room.
A bed in a tree house in Beckerwitz
Six tree houses, called "behives" because of their form, stand amidst magnificent trees in the Beckerwitz youth hostel in Mecklenburg-Western Pomerania. Here you can sleep in the open before heading for the beach on the Baltic Sea.
Landmark on the water in Konstanz
Water and water tower somehow belong together. And so the Otto Moericke Tower youth hostel in Constance, built in 1929, stands only a few steps away from Lake Constance. The former water tower is the landmark of the entire ensemble.
© www.deutschland.de