All correct
Fair and transparent is how the OSCE election observers rated the German general election. Nevertheless, they proposed some improvements and had one concern.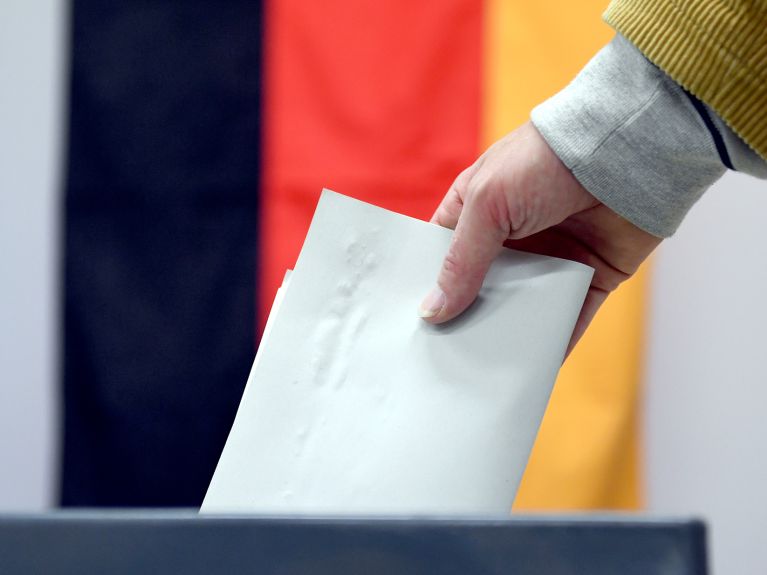 Germany. (dpa) The election observers dispatched by the Organisation for Security and Co-operation in Europe (OSCE) issued Germany a clean bill for having held the general election correctly. Even if during the run-up there had been much talk of possible manipulations, for example by hackers, the election itself was not influenced in such a way, the OSCE stated the day after the election. "Germany has once again proved its unflagging commitment to democracy," said the head of the team of observers, George Tsereteli, in Berlin.
OSCE concerned about the culture of debate
On the whole, the election was very transparent. The voters were able to reach their decisions in a process that society very much trusted. However, the observers were concerned by the ever sharper tone prevailing in the political debates. "The culture of debate in Germany is changing, as it is in the rest of Europe, and not always for the best," commented Tsereteli's colleague Isabel Santos. Often other important topics got neglected because key debates, such as that on migration, were conducted overly emotionally. "We must take a lot of time and commit a lot of effort to preserving democratic systems."
Quota for women in politics encouraged
The observers also made some proposals for improvements: Since only just under 30 percent of the candidates were women, the observers proposed considering a statutory regulation to ensure the gender spread was more fair. Even if some parties have already introduced their own internal quota regulations.
Moreover, party financing would be more transparent, they suggested, if the parties were duty-bound to provide information on this more swiftly. There was praise for Germany's pluralist media world. The high journalistic standards contributed, the observers said, to limiting the possible impact of so-called fake news.
250 polling booths visited
For the first time, the OSCE dispatched an entire observer team to cover the German general elections, and it included 45 members of the OSCE's parliamentary assembly from a total of 25 different countries. They visited some 250 polling booths throughout Germany, familiarized themselves with the processes, talked with the polling booth staff, and observed the votes being cast.
Tsereteli explained that it was a matter of good form to invite the observers to the elections and nothing special. The Federal government had invited the OSCE to attend.