"A true friend"
Germany is taking part in the celebrations marking Canada's 150th anniversary with a series of events entitled "Germany @ Canada 2017".
30.06.2017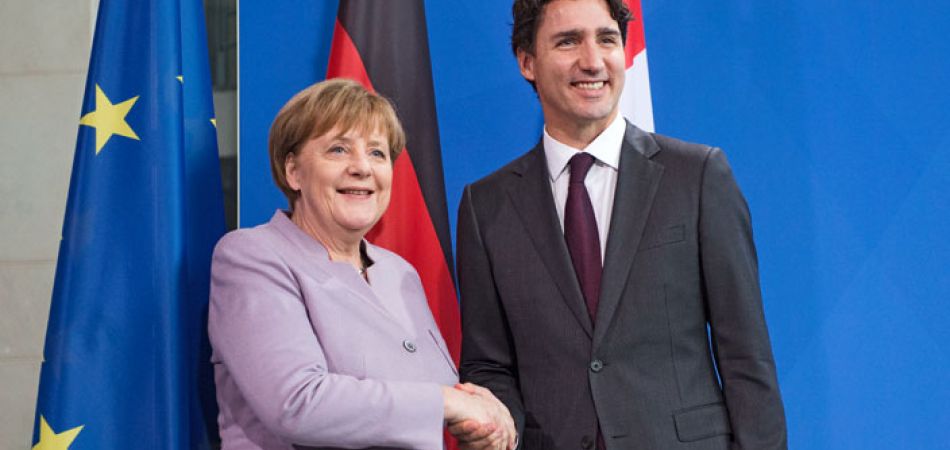 A birthday party isn't a birthday party without guests. And when they are particularly good friends, even geographical distance can't stop them celebrating together. "What unites us is greater than the ocean that separates us": These were the words of the German Ambassador to Canada, Werner Wnendt, in a joint greeting with the heads of the Goethe Institutes in Toronto and Montréal marking the "Germany @ Canada 2017" series of events. With it, the German Embassy and the Goethe Institutes, together with additional partners, are accompanying the celebrations marking Canada's 150th "birthday". On 1 July 1867, the former British colonies of Quebec, Ontario, New Brunswick and Nova Scotia were recognised as the "Dominion of Canada" and an independent nation. 
Cooperation with a promising future 
"Germany @ Canada 2017" also shows the strong extent to which the past and present in German-Canadian relations are interconnected. Thus the exhibition "Canada and Germany: Partners from Immigration to Innovation" in a number of cities forges a link from the centuries-long history of German immigration to Canada to German-Canadian research projects with a promising future. As early as 1971, Germany and Canada signed an intergovernmental agreement on scientific and technological collaboration; current focuses include, for instance, Arctic research and the sustainable use of natural resources.
Moreover, the "Germany @ Canada 2017" programme also shines a light on culture, for example, with the Hamburg-based artists' collective "A Wall is a Screen" scheduled to combine a guided tour of Québec with short films at the city's film festival in September. Conferences are planned on such diverse topics as 500 years of the Reformation and the future of energy use.
Germany and Canada are linked just as much by their joint struggle against climate change as by their close cooperation in the G7 and G20 forums and within NATO. In industry too, and with a view to shaping a cosmopolitan migration policy, diverse ties exist between the two countries. As Canada's Prime Minister Justin Trudeau emphasised on his visit in February 2017, Germany is "not only a close ally, but a true friend."