History and stories – the two link Germany and Georgia in an extraordinary way. Firstly, there are the noteworthy years: 200 years ago, in 1817, the first German settlers arrived in Georgia, Swabian Pietists who at the invitation of Tsar Alexander I founded colonies and thereafter played an important role in Georgian cultural history. And 25 years ago, in 1992, Germany opened its embassy in the Georgian capital Tiflis. Germany was the first nation to recognize Georgia as independent of the Soviet Union. Both anniversaries are being celebrated by the German-Georgian Year 2017. Now years in history are the one side to things, while the people who fill historical links with life are the other. The German-Georgian Year is taking place simultaneously in both countries, and will offer many an opportunity for personal encounters.
Opening celebrations in Tiflis and Berlin
The festive year will celebrate German-Georgian relations in the form of countless cultural events such as theatre performances, concerts, exhibitions and readings, as well as business forums, projects in the field of development cooperation, science, education and sports. They will expressly involve the German and Georgian civil society. Under the motto "Inherit the Future", the German-Georgian Year will kick off on 21 April 2017 in the historical Tiflis City Hall; the German opening event follows on 26 April in the Weltsaal at the German Federal Foreign Office in Berlin. There, Federal Foreign Minister Sigmar Gabriel and his Georgian counterpart Michail Janelidze will together jointly declare the year open.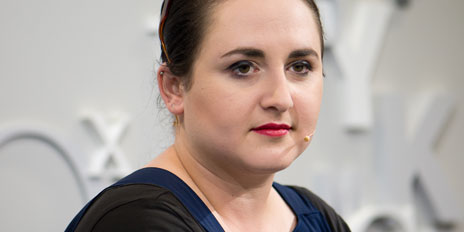 The events will continue until well into 2018 – and Georgia's activities as Guest of Honour at the 2018 Frankfurt Book Fair will also come under the sign of the bilateral relations. The Guest of Honour efforts have been strongly supported by German-Georgian writer Nino Kharatishvili, who has also been involved in the preparations for the German-Georgian Year. Among other things, Kharatishvili is celebrated for her chronicle of a century (covering the period from 1900 to 2007) entitled "Das achte Leben (Für Brilka)" (The Eighth Life - For Brilka). And thus, even in the person of this young author, who attended the German high school in Tiflis and caused a stir at an early date with a German-Georgian theatre group, we find a marriage of both the view for history and a very contemporary narration of stories that are deeply touching.
German-Georgian Year on Facebook