Dialogue of values
Religious leaders in many countries around the world have especially close contact with their populations. That is why Germany is increasingly supporting cooperation with them.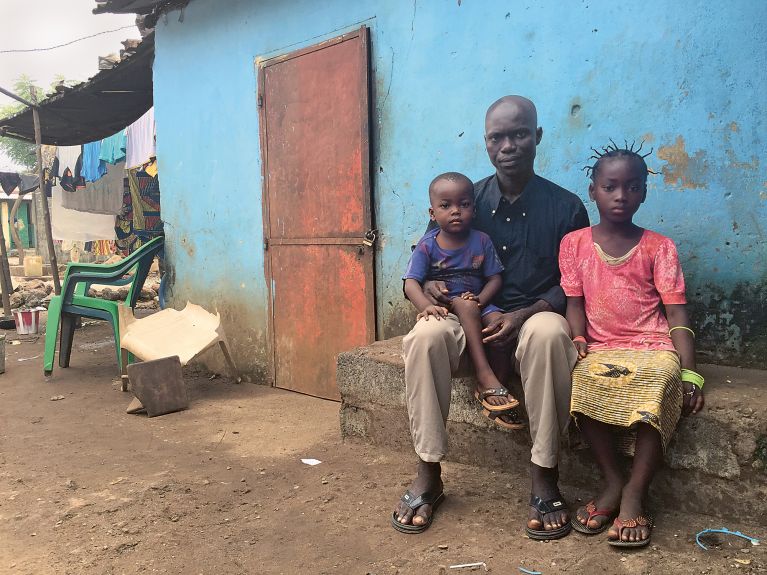 Religions reach more people than any other organ­isations through their networks and places of worship. Furthermore, religious leaders are considered authorities in their countries. That especially applies in poorer countries where churches often enjoy more trust than the state. That is why the German Federal Government views faith communities as a "central reserve of values" with "great creative force".
However, the enormous influence of church representatives can be a force for both good and bad. They do not automatically show moder­ation simply because all world religions preach social solidarity. Some religious groups – such as the Islamic State in the Middle East or the Lord's Resistance Army in Uganda – promote violence and also apply it themselves. Religious authorities can act "as fire extinguishers or as fire accelerants", says Federal Development Minister Gerd Müller. 
Because their reach is great, however, the Federal Ministry for Economic Cooperation and Development (BMZ) wants to support cooperation with religious actors more often – and in the process "strengthen and gain as partners those who cham­pion peace and tolerance inside religions". Although the BMZ has previously fallen back on the services of the major churches in Germany, it has not focused on religion itself or cooperation with its representatives in partner countries. This is changing "because we have noticed that we are closing our eyes to a significant actor", says Bernhard Felmberg of the BMZ. 
In the meantime, working together with representatives of different religions, humanist associations and development organisations, the BMZ has developed a strategy for dealing with religious representatives. It is the first strategy of this kind in Germany and is entitled Religions as Partners in Development Cooperation. Among other things, it lists as criteria the willingness to change and respect for human rights. "Finding respective moderate forces as partners here is undoubtedly a challenge. But we believe this effort is worthwhile," says Felmberg. Several projects are already running: religious leaders are helping to save water in Jordan or issuing fatwas against female genital mutilation in Mauritania. And this, according to statements issued by the BMZ, is only the beginning: engagement with the "factor religion" is to become stronger and more professional. 
The great response to the change of policy in 2014 surprised the BMZ: "We really set the ball rolling here," says Felmberg. That is demonstrated above all by the International Partnership for Religion and Sustainable Development that was founded by the BMZ. In the meantime its membership has grown to over 60 members and partners, including the Development Programme of the United Nations, the World Bank and Islamic Relief.
They are all united by the belief that faith communities must no longer be ignored as partners in the dialogue for development – especially in a world in which religiously motivated extremism produces new horrific headlines almost every day – whether in Barcelona, Berlin or Bagdad, whether against Christians, Muslims or Jews. Counterbalances are required here. And, in the opinion of the BMZ, they can be particularly effective if they come from the religions themselves. "We are living in a world that is influenced by religion," says Gerd Müller. That is why development cooperation involves more than technology transfer or infrastructure development. The minister is also concerned about a dialogue of values.