Learning together
Germany promotes education in development cooperation worldwide. A look at three projects.
Johannes Göbel / 11.11.2019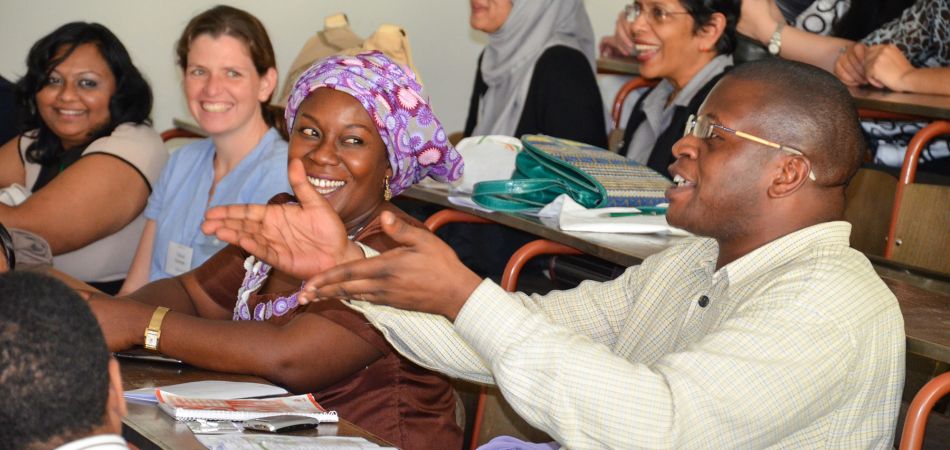 exceed - university excellence in development cooperation
How can you research the world in a network and at the same time strengthen the UN's 2030 Agenda for Sustainable Development The programme exceed has an answer: five German universities are linked to around 40 partner institutions in Africa, Asia and South America. Together, they help to make higher education more responsive to the goals of the 2030 Agenda and work together across disciplines.
#eSkills4Girls
What helps against the "digital divide"? The digital divide separates not only developed and developing countries. Since particularly women and girls in developing countries are too often excluded from the opportunities afforded by the digital transformation, the project eSkills4Girls was started under the German G20 presidency in 2017. It is still active today – for example, during the Africa Code Week 2019 in workshops hosted by women of the # eSkills4Girls network in 12 African countries.
Dual vocational training - in Vietnam and worldwide
How can the German model of dual vocational training be successfully introduced to other countries? Through, for example, the Skills Experts programme sponsored by the Federal Ministry of Economics and Technology at selected foreign chambers of commerce (AHK). The programme supports the development of activities in the field of vocational training and also takes into account the requirements of local German companies. The dual model is particularly effective because it combines theoretical background imparted at educational institutions with practical training received at business enterprises.
You would like to receive regular information about Germany? Subscribe here: