Germany's special links with Vietnam
Germany and Vietnam are geographically far apart. But they have many things in common. Here are nine facts you ought to know.
Martin Orth / 15.03.2021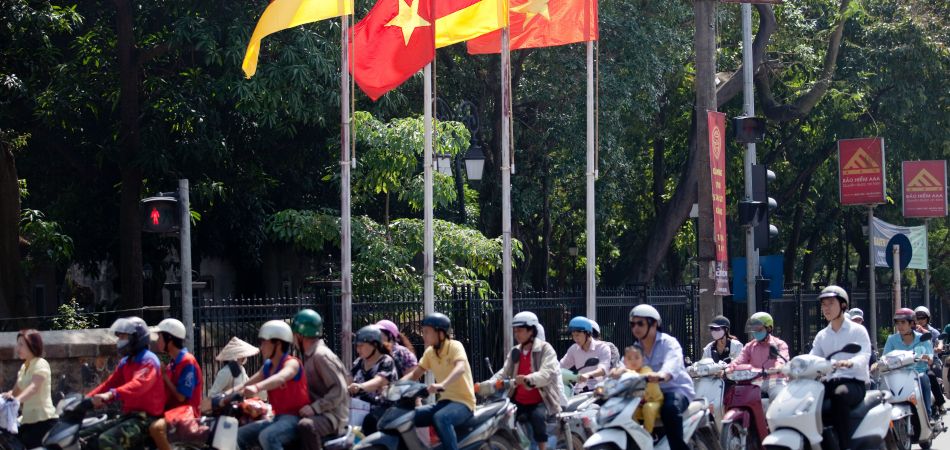 Germany and Vietnam have both experienced division and reunification. North and South Vietnam were reunited under the name Socialist Republic of Vietnam on 2 July 1976. German reunification was completed on 3 October 1990 with the accession of the GDR to the Federal Republic of Germany.
Over 100,000 Vietnamese have studied or worked in Germany and therefore have corresponding knowledge of the German language. Some 60,000 Vietnamese contract workers lived in the GDR, while the Federal Republic took in tens of thousands of refugees from Vietnam – including the so-called boat people – at the end of the 1970s. Today they form a unique bridge between the two countries.


 

Arrival of the rescue ship Cap Anamur in Hamburg in 1982
 

The German Embassy in Hanoi is situated on the grounds of the former Embassy of the GDR. The Vietnamese Embassy in Berlin is the main contact when it comes to the concerns of the over 100,000 Vietnamese living in Germany, including those with a German passport. Well-known personalities of Vietnamese origin in Germany include Philipp Rösler (former federal minister), Marcel Nguyen (gymnast) and Minh Thu Tran (journalist).
Vietnam and Deutschland have roughly the same size and the same population. Vietnam has a land area of 331,659 m² and 96.5 million inhabitants, while Germany is 357,581 m² and has 83.1 million inhabitants.
Vietnam is one of the few countries in Asia with which the European Union has signed an agreement on free trade and investment. With a trading volume of roughly 14 billion euros, Germany is currently Vietnam's largest trading partner within the EU.
Some 350 German firms maintain operations in Vietnam. The total investment volume is worth over 2.3 billion US dollars. Approximately 40,000 high-quality jobs have been created in Vietnam as a result of their investments.
Since 2011, Germany and Vietnam have maintained a "strategic partnership" since 2011 with cooperative projects at all levels and in numerous policy areas. Germany and Vietnam see themselves as partners in their engagement for a rule-based order, respect for international law, multilateralism, worldwide freedom of trade and investment as well as environmental and climate protection.
In addition, the two countries have engaged in German-Vietnamese dialogue on the rule of law since 2008. The German-Vietnamese University in Ho Chi Minh City, where students can study according to German standards, was also founded in 2008. There has also been a German House in Ho Chi Minh City since 2017. It houses the German Consulate General as well as other institutions and businesses.
The most recent project of German-Vietnamese cooperation is the training of young people from Vietnam as care workers [SJ1] for German institutions. This began in 2012 and the first group successfully completed the training programme in October 2015.