65th anniversary of the German Bundestag
On 7 September 1949 the first constituent sitting of the German Bundestag assembled in in Bonn.
04.09.2014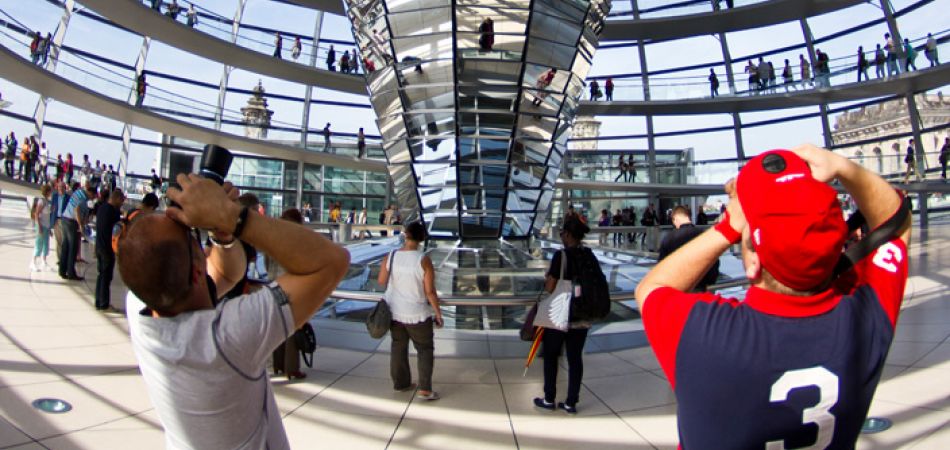 "What do the German people hope for from the work of the Bundestag?" It was with these words that the oldest member of the house, SPD politician Paul Löbe (1875-1967), opened the formal sitting of the new parliament of the young Federal Republic of Germany on 7 September 1949. As an earlier politician in the Weimar Republic, he reminded the house of the responsibility for the past and called on the members to create "a stable government, a healthy economy and a new social order in a secure private life".
Löbe remembered the hardships of many compatriots and the destruction of the cities, and he spoke of the wish to regain German unity. He called on the newly elected members of parliament to work together constructively. In keeping with the proposal of the CDU politician Konrad Adenauer, whose party formed the majority in parliament, Erich Köhler (CDU) was elected as President of the German Bundestag, with Carlo Schmid (SPD) and Hermann Schäfer (FDP) as his Vice Presidents.
Adenauer was voted the first Federal Chancellor by a majority of one vote
A week later, the members of parliament elected the 73-year-old Adenauer as the first Chancellor of the Federal Republic of Germany by a majority of just one vote. At the time he was the Mayor of Cologne, but this election made him into the political architect of the Federal Republic. The formation of a government proved difficult, because the first Bundestag consisted of nine political groups, one representative from the South Schleswig Voters' Association and three independent members of parliament. The five-percent hurdle had not yet been introduced at that time.
Adenauer had initiated early coalition talks with the FDP and with the, mainly north German, German Party. Together, these three parties held 208 seats, whilst 202 votes were needed for a successful election. This was the exact number gained by Adenauer in the election for the Chancellor – including his own vote. The first leader of the opposition was the SPD politician Kurt Schumacher. Adenauer was re-elected three times and founded an era that only ended with his resignation in 1963 at the age of 84. 
First constituent sitting of the German Bundestag on 7 September 1949
Day of Insights and Outlooks – Open Day at the German Bundestag on 7 September 2014 
Speech given by Paul Löbe at the first constituent sitting of the German Bundestag: http://www.bundestag.de/dokumente/textarchiv/47152782_alterspraesidenten_loebe/213718