Freedom to travel in Europe
The Schengen Agreement has been in effect now for twenty years. With its implantation, identity checks on many internal European borders ceased to exist.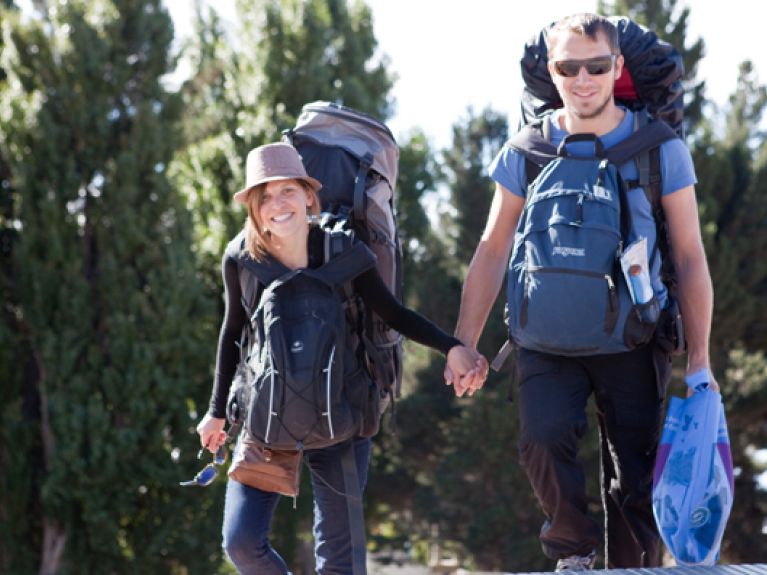 Sometimes it's good when things become useless. Barriers, for example, or border guards lodges. At some of the border crossings in Europe you can still see them. But they are abandoned and have had no purpose since 26 March 1995, when the Schengen Implementing Convention (SIC) came into force.
The wine-growing village that gave the Agreement and so the idea of European freedom of travel a name lies in the border triangle of Germany, France and Luxembourg in Luxembourg territory. Only about 4,400 people live in Schengen, which was chosen as the place of signing for symbolic reasons. In 1985, aboard the Moselle ship Princesse Marie-Astrid, representatives of Belgium, Germany, France, Luxembourg and the Netherlands signed the document that gave completely new answers to questions of mobility and security in Europe.
Common "Schengen Visa" for 90 days
Thus on the borders between the participating countries, identity checks ceased to apply. It is permitted to check travellers only at random or for temporarily pressing reasons – for example, during large international events such as the FIFA World Cup or if internal security is under severe threat. In addition, the "Schengen Visa" was introduced. It allows citizens of third countries freedom to travel for 90 days within the Schengen area. Those who wish to enter the area from outside are then checked according to a common standard. The coordinated fight against drug crime was also agreed upon and the Schengen Information System (SIS) established, with which police authorities in the EU can exchange data on wanted persons. Over the years, other countries have signed the Agreement or automatically become part of the Schengen area with their accession to the EU. Today 26 European states can be entered without passport checks. In addition to most member states of the EU, the Schengen area includes Iceland, Norway, Switzerland and Liechtenstein.
"The freedom of travel of millions of citizens is a daily experience in Europe", wrote the then Vice President of the European Commission Viviane Reding in 2012 in a guest contribution to the Frankfurter Allgemeine Zeitung. "The young generation can no longer imagine waiting in long jams before border posts to be checked. Schengen stands for freedom, Schengen stands for a special spirit of cooperation. With its open borders, Europe has been given a face for a many people – a face with positive features."
©www.deutschland.de