Help for Jordan and Yemen
How Germany supports the two countries that have suffered gravely under war and crises.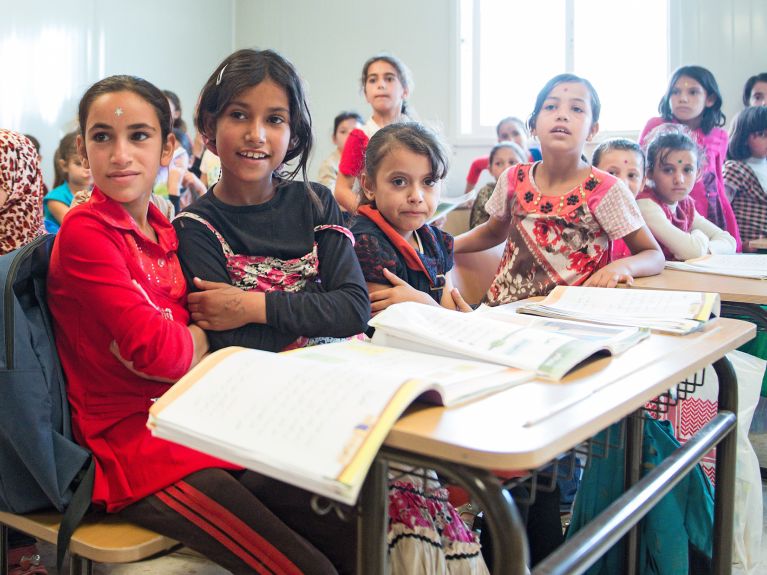 Germany has announced that it will continue to provide intensive support for Jordan and Yemen. Both countries have suffered under war and its consequences. Five questions and answers.
What challenges are facing Jordan?
The country has received 660,000 war refugees from neighbouring Syria – a large number for the small kingdom of about 6.5 million inhabitants. In some cities and villages, there are more refugees than natives. Water supply is particularly difficult: Jordan is considered one of the driest countries in the world.
How does Germany help Jordan?
In 2016 alone, Jordan received around 477 million euros in aid from Germany. This included the construction of a water supply and sewage system in the Zaatari refugee camp. About 80,000 people live in the camp. Thanks to German engagement, more than 165,000 refugee children in Jordan can go to school. In addition, the aid has created jobs and opportunities for education and training.
What's next?
The Federal Ministry for Economic Cooperation and Development (BMZ) will support Jordan in 2017 with more than 450 million euros. "The commitment of the Jordanians to help Syrian refugees deserves not only praise and warm words, but also energetic support", emphasizes Federal Development Minister Gerd Müller.
What is the situation in Yemen?
Difficult – and it has continued to deteriorate since the Saudi air attacks. More than 20 million people are dependent on relief supplies, according to humanitarian organizations.
How does Germany help Jordan?
In 2017 Germany has already provided 120 million euros in humanitarian aid. In addition, the Federal Government supports the United Nations and its demand to ensure that relief supplies can enter the country. Foreign Minister Gabriel has also addressed the subject in a telephone conversation with his Saudi Arabian counterpart Adel al-Dzhubir. Although access to the harbour of Aden is now free again, Gabriel has stressed that this is not enough to meet the needs.