The big questions of life
In Germany, the Ethics Council advises the federal government. Get to know here its chairwoman: Alena Buyx.
Klaus Lüber / 26.01.2022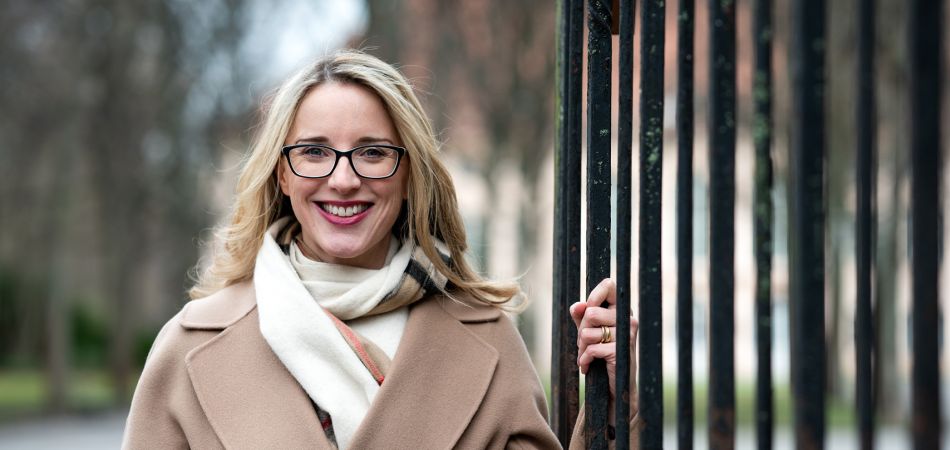 The federal government is advised in many important areas concerning Germany by experts from science and research. We introduce you to the most important persons and committees. Here Professor Alena Buyx Bendel, Chair of the Ethics Council and member of the Covid Expert Panel.
At the end of 2020, when Alena Buyx had been chair of the Ethics Council for six months, the weekly newspaper Zeit described her as a "practitioner and thinker at the same time, engaging and media-savvy". The Ethics Council deals, as it says on its homepage, "with the big questions of life". Members meet once a month to discuss moral dilemmas, such as genetic engineering, euthanasia or stem cell research. Since the advent of the coronavirus, the question of how people should behave with respect to the pandemic has also come up. Suddenly Buyx, whom hardly anyone knew before, found herself in the spotlight. And although she "nearly fainted" before her first television appearance, she soon established herself as an expert.
The 44-year-old physician, philosopher and sociologist seems tailor-made to make complex controversies on medical topics comprehensible to the public and to take up a position on issues. Buyx studied medicine, philosophy, sociology and health sciences in parallel. During her training as a doctor, she got to know the daily routine of a clinic: in her practical year, she spent the whole day on the ward and working on her master's thesis in the evenings. Its subject was "Distributive Justice in the Health Care System" - in other words, a thesis on precisely one of the central questions that concerns her as chair of the Ethics Council: what to do if, for example, there are more critically ill patients than intensive care beds?
As scholars and scientists, we err ourselves upwards.
Alena Buyx, professor and chairwoman of the Ethics Council
Buyx has served as deputy head of the Nuffield Council on Bioethics in London, professor of medical Ethics at the Faculty of Medicine at Christian Albrechts University in Kiel, and, since 2018, director of the Institute for the History and Ethics of Medicine and Professor of Ethics in Medicine and Health Technologies at the Faculty of Medicine at the Technical University of Munich. In 2016, she was appointed to the Ethics Council at the suggestion of the German government.
The mother of two sees herself as a disciplined, passionate worker, constantly on the move between the Ethics Council, the lecture hall, the playground, the news studio and Bellevue Palace, as she recounted in an interview. And as someone who, despite her great expertise, always remains approachable. As scholars and scientists, she recently told a newspaper, "we err ourselves upwards".
You would like to receive regular information about Germany? Subscribe here: