70 years of UNICEF
For seventy years UNICEF has been supporting girls and boys who are suffering from violence, hunger or poverty.
06.12.2016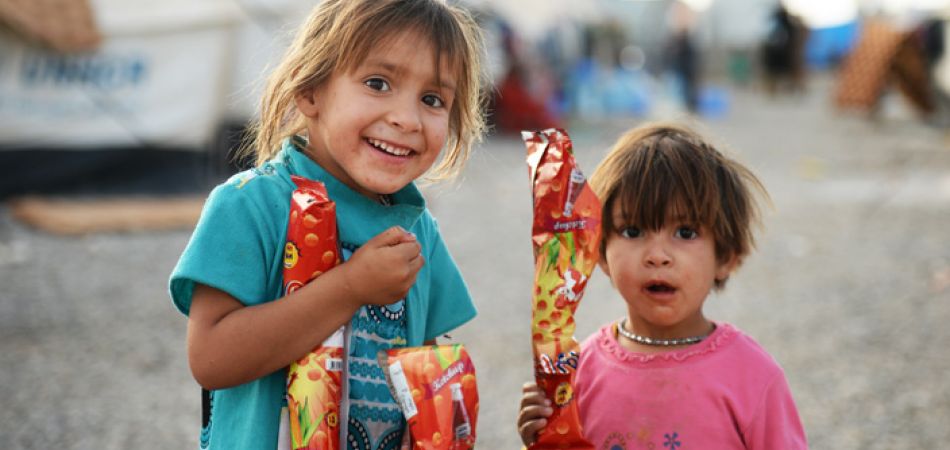 Vaccinations for every second child worldwide, hundreds of emergency missions each year, millions of school books: the United Nations International Children's Emergency Fund (UNICEF) has been doing important work for 70 years. It was founded in New York in December 1946. At that time the emphasis of the organization's aid was not on Africa or Latin America, but on a Europe scarred by World War II. In keeping with the maxim that children should not be the ones to suffer in political conflicts, UNICEF brought relief supplies to Poland, Germany, France and eleven other countries. The main items of powdered milk, cod liver oil and medical supplies were sent to help children survive in the war-torn cities of Europe.
Honoured with the Nobel Peace Prize
The focus shifted fairly soon in the 1950s and support was directed mainly towards the developing countries. But it quickly became clear that emergency relief alone would not be enough to improve the situation of children worldwide on a long-term basis. That is why UNICEF increasingly supported comprehensive approaches, the establishment of medical services and sustainable food production. This shift in emphasis was then expressed in a change of name: the United Nations International Children's Emergency Fund became the United Nations Children's Fund. In 1965 the organization received the Nobel Peace Prize.
Today, UNICEF's major concern is young refugees. Almost 50 million children around the world are uprooted according to a report published in 2016. Fleeing children face many dangers: the life-threatening journey across the sea, abduction, human trafficking.  They often become victims of discrimination and xenophobia, and they have no access to education. This is why UNICEF is involved in countries neighbouring Syria, to improve the situation of young refugees.
In Germany the country's own UNICEF-Komitee was founded in 1953. Thousands of people work with it as volunteers, in the knowledge that children in their own country were once dependent on help and support.
70 years of UNICEF on 11 December 2016