"Why I work for justice"
Hope returns with the peacekeepers: how the German lawyer Cornelia Schneider helps people in crisis areas to find justice.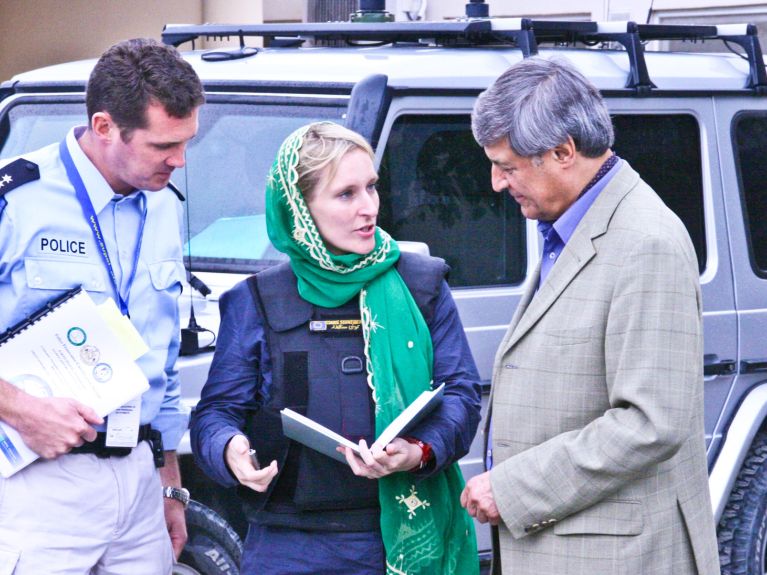 Cornelia Schneider has been working in crisis regions for over ten years and is one of the 1,500 civilian experts at the Center for International Peace Operations (ZIF). In 2009, she was in Afghanistan for the EU police mission EUPOL; in 2012 she went to Congo for the United Nations (UN). Now she is moving to the UN peacekeeping mission in Kosovo.
Ms Schneider, why did you join the ZIF? Was there a key experience?
After graduating from university, I worked as a lawyer for a major law firm in London and Paris. The work was intellectually challenging, but it didn't fulfil me morally. While proofreading a particularly long contract, I started to call my career into question. I had always wanted to engage in humanitarian work; at the same time I'm curious about other countries, cultures, languages and customs.
What kind of work have you done?
I've often worked in areas involving the rule of law and on building institutions. The aim is to restore a country's administrative machinery in general, and the judicial system in particular. In Afghanistan, I contributed to the country's code of criminal procedure and to a training scheme for lawyers and the police. In the Democratic Republic of the Congo, I was responsible for the fight against conflict-related sexual violence. And in Kosovo I'll be working on confidence-building measures aimed at reconciling hostile ethnic groups.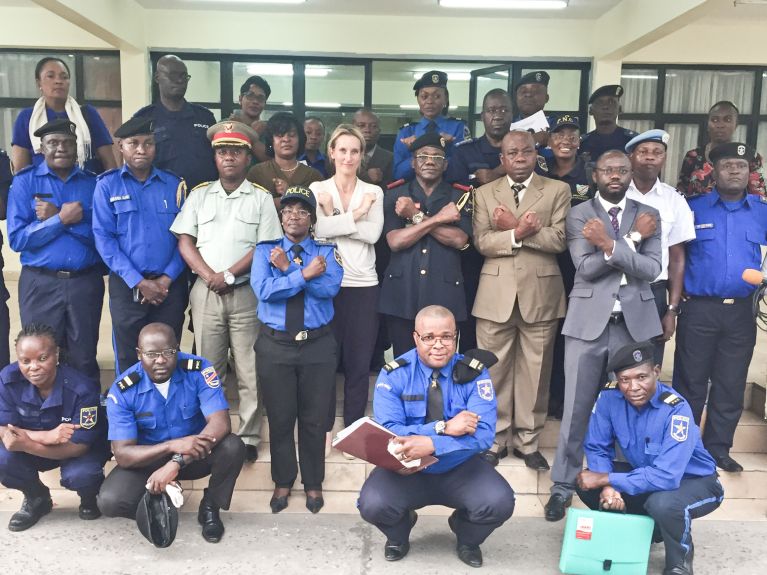 How can sexual violence in conflict zones be curbed?
The spectrum extends from domestic violence to instrumentalized sexual assaults by conflict parties on the other side. However, there are many ways of fighting it: creating a solid legal foundation for punishing sexual assault; training the police, public prosecutors and judges to ensure that laws can be implemented; and at the political level campaigning that crimes really are punished. The victims must be informed about their rights and accompanied as they move through the institutions. In regions where rape takes place on a daily basis, patrols by peacekeeping or security forces can help protect the civilian population. The ultimate aim is to bring about a change of heart.
Has any specific experience made a particular impression on you?
I shall never forget the silent handshake of a mother who attended court proceedings supported by the UN where her daughter's rapist was sentenced.
Interviewer: Tanja Zech