On the move solving conflicts
They are mediators, election observers or construction workers: how civilian professionals contribute to the success of peace missions.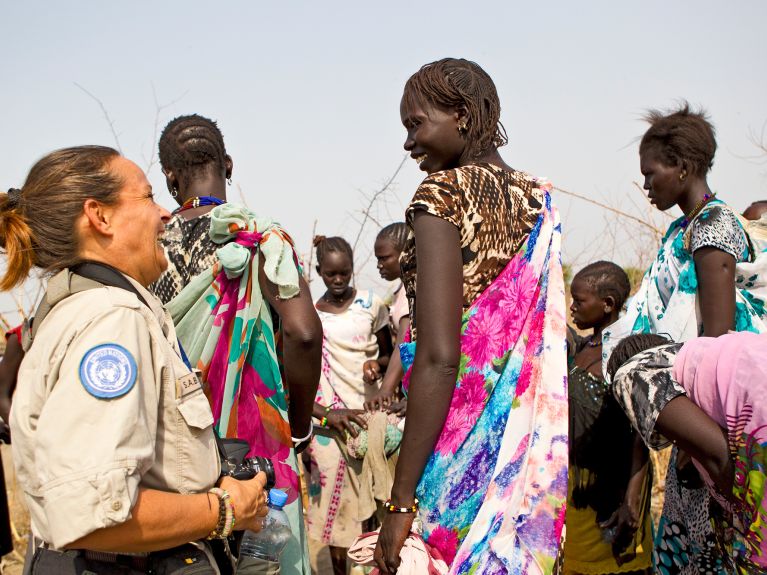 Germany. With the Centre for International Peace Operations (ZIF) Germany has established a groundbreaking model for the deployment of civilian personnel in international conflicts. ZIF spokeswoman Wanda Hummel on the tasks and goals of civilian experts in peacekeeping operations.
What are the main focuses of the ZIF?
The ZIF is a sending organization and competence centre for peacekeeping operations. It offers personnel management, training, consulting and political analysis under a single roof. At the heart of the work is the deployment of civilian specialists for EU, OSCE, UN and NATO missions. We take care of the preparation, selection and support of the experts. In addition, we are the contact point and companion of German election observers for the OSCE and the EU.
Why is it important not only to provide military support for international peacekeeping missions but also to send civilian forces?
The military is important in containing conflicts in order to create security. But the causes of conflict often persist thereafter: political tensions, social exclusion, an inactive economy, barely functioning state structures. Creating peace means not only achieving a ceasefire, but also solving the conflict. To do this you must, for example, negotiate with all parties to the conflict about political participation, initiate reconciliation processes and restore the administration's and the judiciary's capacity to function. Most peace operations are therefore multi-dimensional: military, police and civilian personnel working together in the peace process.
In addition, civilian professionals can prevent new conflicts by accompanying social processes on the ground, training personnel, assisting former combatants to re-enter a civilian life, and promoting parliamentary work.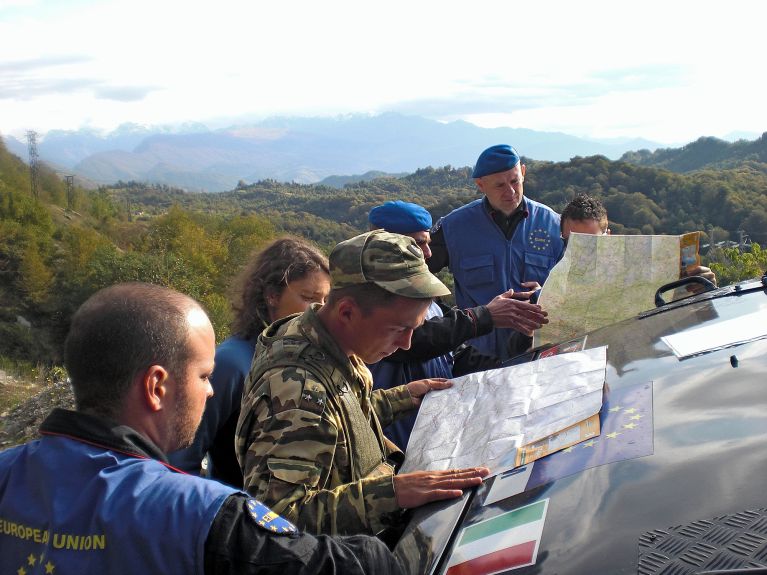 In how many countries are Germans currently active in peacekeeping missions through ZIF?
ZIF's staff pool comprises around 1,500 civilian experts. Around 200 of them are currently taking part in UN, EU, OSCE or NATO peace operations. There are peacekeeping missions in 50 countries, ranging from a small parliamentary support office to a major operation engaging nearly 20,000 peacekeepers in the Democratic Republic of the Congo.
World map of peacekeeping missions 2017/2018 (PDF)
What characterizes the people engaged in peacekeeping missions?
They're mainly specialists who have intercultural experience and would like to work in an international environment, whether as a judges, logistics experts, financial experts or political analysts. They're ready to live and work in difficult conditions. They know their work isn't without its dangers but can contribute to change in small steps. Many are idealists who want to contribute to a more just and peaceful world.
Is the concept of ZIF unique?
When the ZIF was founded by the Federal Government and the Bundestag in 2002, it was a model project worldwide because for the first time all civilian expertise on peacekeeping operations were bundled together under one roof. Now there are partner institutions in some other countries, such as Sweden and Finland.
Interview: Tanja Zech