Training, observing, advising
Why German police officers are welcome helpers in the world's crisis areas.
28.03.2018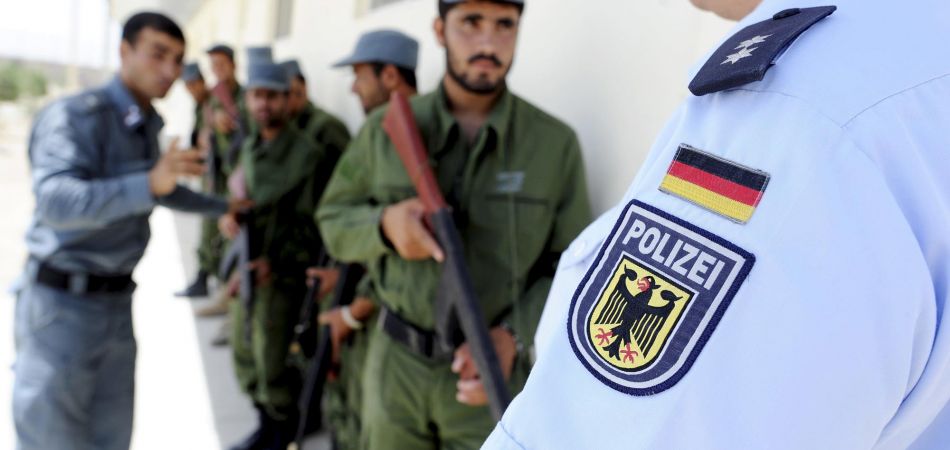 Germany. In addition to German soldiers, German police officers are also involved in missions overseas. As civil forces they support the international operations of the United Nations (UN) or the European Union (EU). They are currently serving in places such as Afghanistan, Georgia, Mali, Kosovo and Ukraine.
How many police officers are currently involved in international missions?
At the moment about 130 policemen and policewomen are deployed abroad, and 26 of them are involved in UN missions. The majority are serving in Afghanistan, Georgia and Mali.
Is there a limit to the number of police officers being sent abroad?
The number varies. The Federal Foreign Office makes a recommendation, together with the Federal Ministry of the Interior, concerning the operations that German police should take part in and the strength of their numbers. Usually the numbers are recommended in terms of 'up to'. Based on this groundwork the Federal Cabinet makes a decision which then has to be confirmed by the Conference of the Ministers of the Interior. In the past there have been times when more than 400 officers have been deployed abroad, mainly in the Balkans.
What are the police officers' tasks?
It depends on the mission's mandate. Police officers often train other police forces, or observe the situation in the country of deployment. Another task involves advising local police units, or occasionally ministries in some of the assignment countries. The objective is to improve the work of the police in the assignment countries. The deployed officers rarely carry out executive duties, such as making arrests.
Do German police officers abroad carry weapons?
Normally they do not carry a weapon, because they are involved in civil assignments. They only carry a weapon if there is a need for self-defence or if it is required for training purposes. It depends on the mandate of the particular operation.
Do the officers wear uniforms?
This too varies from operation to operation. The head of the particular mission decides whether civilian or official clothing it worn. Whatever the case, German police officers always carry a standard, usually sand-coloured uniform with them in their luggage.
Who is deployed abroad?
Overseas operations are voluntary, nobody can be forced to take part in a mission abroad. That is why it is easier to find recruits for some operations rather than others. Potential candidates first have to be declared fit for service abroad, and then they can apply for the internationally advertised positions.
How long does an overseas police mission last?
One year.
Are German officers highly appreciated?
Germany regularly receives positive feedback from international organisations, often with a request to send more officers. The Federal Government has decided to increase Germany's contribution to international police missions.