Looking for motivated young Europeans
Young people from Germany, France and Poland can compete for the Young Europeans Award with their joint projects. How you can enter.
22.02.2018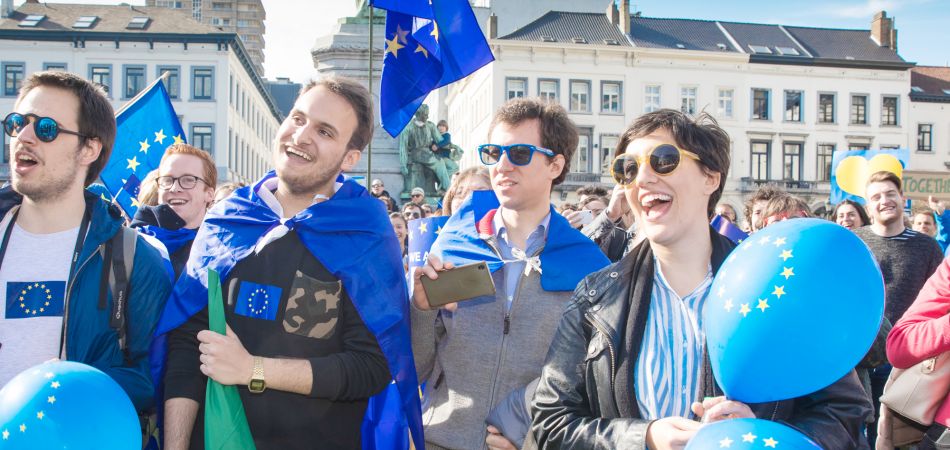 What is the Young Europeans Award?
The competition is designed to strengthen exchanges between young people from Germany, France and Poland. It recognizes joint projects carried out by young people from these three countries. The theme of the 2018 competition is: To be or not to be… a European. What is European identity? What can we learn from one another? The participants are entirely free to decide the way they want to approach the topic. The main thing is for it to be creative.
Who can enter?
Anyone who is under 21 years of age and is enthusiastic about Europe. The competition is only open to teams in which all three countries are represented. It doesn't matter if it is a school project or ideas that were developed among friends. Great Britain is hosting this year's competition. That is why joint projects by young people from Germany, France and Poland together with young people from England, Wales, Scotland and Northern Ireland are also welcome.
What is the prize?
A stay in Warsaw, where the award will be presented. And it includes a tour with an exciting political, cultural and historical programme as well as meetings with interesting personalities.
When is the closing date for entries?
Please enter by 1 March 2018 on the  Young Europeans Award website.
Who chooses the winners?
A jury chaired by Volker Schlöndorff, one of the most famous German film directors. He won an Oscar in 1980 for his film The Tin Drum which was based on the novel by Günter Grass.
Who is staging the competition?
The Deutsch-Französische (Franco-German Youth Office) and the Deutsch-Polnische Jugendwerk (the German-Polish Youth Office) the Allianz Cultural Foundation, the Hippocrene Foundation and the Foundation for Polish-German cooperation.