More skilled workers for Germany
The Skilled Immigration Act has been in force since 1 March 2020. It makes it easier for people to work in Germany.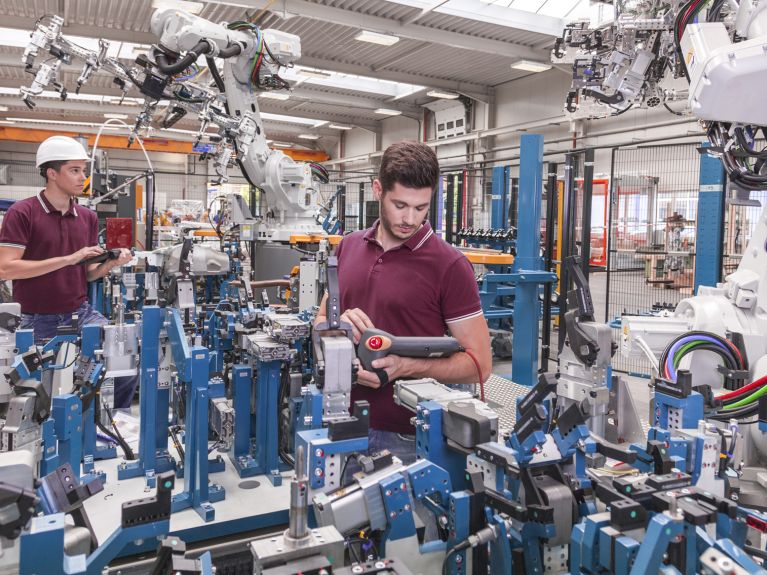 The Skilled Immigration Act has been in force in Germany since 1 March 2020. It marks the dawn of a new era on the German employment market, and for people from non-EU countries who wish to work in Germany. We answer some of the key questions, and show you where professional help can be found.
What will change as a result of the Skilled Immigration Act?
It creates a framework for the targeted and increased immigration of skilled workers from non-EU states. It is aimed at people who are urgently needed by companies in Germany on account of the large and still growing demand for staff. Germany's Federal Government estimates that the new regulations will see roughly 25,000 additional skilled workers come to Germany each year.
Who was the law made for?
The law is intended to make it easier for university graduates and those with vocational qualifications to immigrate to Germany. This includes people from countries outside the European Union who have already completed quality vocational training in Germany or are in possession of an equivalent foreign professional qualification. This likewise applies to graduates with either a German university degree, a recognised degree from abroad, or a foreign university qualification that is comparable to a German degree.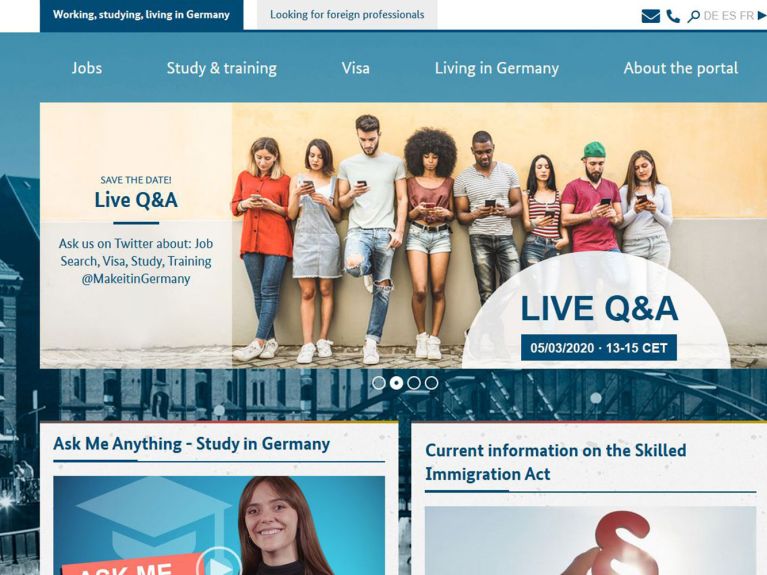 Where can the best information and effective assistance be found?
A few years ago, Germany set up an Internet portal called "Make it in Germany". It provides information – in English, French, Spanish and eleven other languages – about work and training opportunities in Germany. Naturally, you can also use the portal to find out all about the changes brought about by the new law and who it affects.
What is special about the "Make it in Germany" portal?
To find out, we simply asked the people behind it. Project manager Kerstin Krey explains: "Make it in Germany is the official central portal for foreign workers wishing to come to Germany in order to work. They will find all the information they need here: which qualifications are in demand, how they can fulfil German entry requirements, and which formalities they will need to observe. If the website is unable to answer a particular question, we have a hotline that people can call, or they can use the live chat or e-mail functions. The staff manning these are able to provide expert answers even to highly specific and individual questions."
You would like to receive regular information about Germany? Subscribe here: