Make it in Germany – the portal for skilled professionals
Anyone wishing to live and work in Germany will find the support they need here.
18.10.2019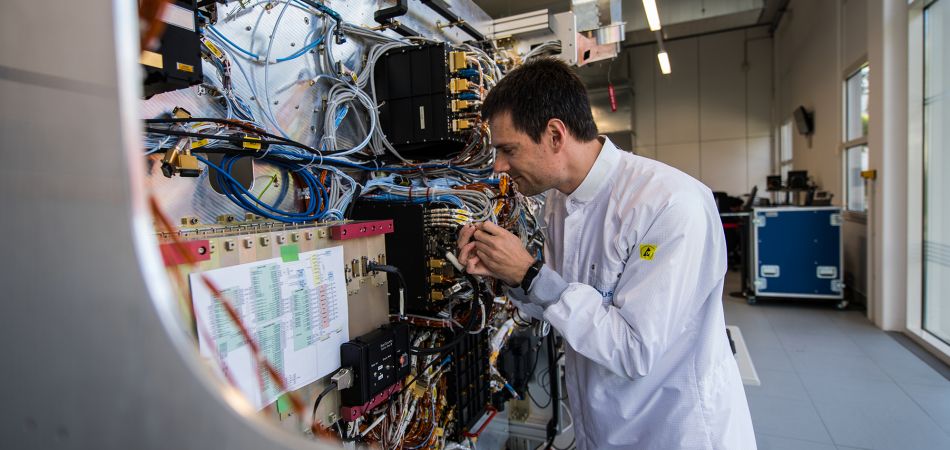 At the German Economic Institute in Cologne, Kerstin Krey is responsible for the "Make it in Germany" platform. She explains how the platform that was established in 2012 can help, and whom.
Ms Krey, what is Make it in Germany?
Make it in Germany is the central and official portal for skilled professionals from abroad who wish to come and work in Germany. Here they can find all of the information they need: the qualifications that are in demand, how to enter Germany, and which formalities they will need to observe. What is more, our portal also helps employers in Germany to find suitable foreign professionals. We want to make it as easy as possible for skilled migrants to come to Germany, and to show them that Germany is a great place to work, and of course to live...
Which skilled professionals are in particular demand?
Make It in Germany is especially designed for people with qualifications that are in high demand on the German labour market. These include above all the STEM subjects, i.e. science, technology, engineering and mathematics, plus medicine and nursing care. Though graduates are a particular target group, highly-qualified and experienced skilled workers are also increasingly sought-after.
Which topics are most frequently asked about?
One of the first things people want to know is whether they are actually entitled to come and work in Germany. They can then do a quick check to establish whether they require a visa, and how to obtain it if so. The vacancies section is even more popular, as people can find out which skills are in demand. This section contains a selection of those vacancies on offer from the Federal Employment Agency for which a work visa will be issued. This will change when the new Skilled Immigration Act comes into force in March 2020. Then people from non-EU countries will be able to come to Germany to seek work or begin a course of training.
So once you've found an employer, you've made it?
Not quite. There is one final obstacle that we help people to overcome, namely having their training qualifications officially recognised. This is relatively straightforward when it comes to graduates, as it is fairly easy to compare university degrees. Vocational qualifications often need to be checked by recognition authorities. We do our best to provide help in really all areas. If a person cannot find the information they need on our website, we have a hotline they can call, or they can contact us via live chat or email. Even highly specific and individual questions will be competently answered.
You would like to receive regular information about Germany? Subscribe here: