"I don't want to lecture the US"
The German Ambassador to Washington, Emily Haber, seeks to cultivate the collective.
Juliane Schäuble / 28.12.2018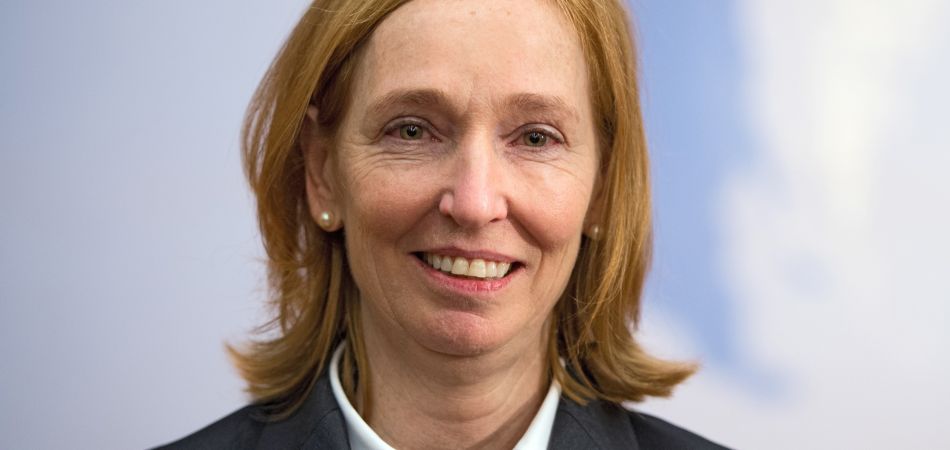 She had to get accustomed to Twitter long before she took up her post in the capital of Twitter king Donald Trump's empire. Emily Haber shakes her head. The 62-year-old began using the online news and social networking service as a state secretary back in Berlin. But somehow in Washington she must have caught the Twitter bug: the new German ambassador in Washington, who is more impartial to – and persistently recommends – reading literary works comprising more than 140 characters, is finding growing pleasure in tweeting. And the number of people following the official embassy account has skyrocketed since their first tweet on June 22.
In the White House on June 22nd, Emily Haber handed over her credentials, as tradition dictates, to US President Donald Trump himself, the man whom – according to a survey in the summer of 2018 – Germans fear more than anything else, including terrorism.
Trans-Atlantic relationship: strong enough to survive crises
But it takes more to intimidate Emily Haber. And the historian, who wrote her dissertation on German foreign policy before World War I, is known to argue calmly and analytically, has no desire to compete for who is the most afraid of Trump. On the contrary: It irks her tremendously that everything is becoming increasingly personal. "Our countries have so much in common. Economic relationships are close, but so are people's personal relationships," she says. "And if we disagree, we have to ask ourselves why and seek solutions to remedy the cause."
Emily Haber is well aware of the many problems: the trade disputes, the wrangling over NATO's defense budget, differing views on Iran and the nuclear deal, not to mention the peculiarities of the incumbent president. But she wants to be optimistic about her job. And respectful. "We are not here to lecture the Americans," says the daughter of a diplomat with her soft voice, which betrays not an iota of hesitation. She draws attention to other surveys, which are evidence for the Americans' enduring positive view of Germany. She also reminds us that the trans-Atlantic relationship has already survived other crises, as in 2003, when President George W. Bush attacked Iraq and the Germans refused to join in. "The poll numbers were catastrophic."
She was greatly looking forward to her new assignment in Washington, where she used to live as a child. And now, about three months after her arrival: "It's great." When asked if this was her dream job, she doesn't have to think twice: "Yes." At the beginning of the last legislature, she was already a candidate for the ambassadorship in Washington, they say. But in 2014 she transferred from the Foreign Office, which Frank-Walter Steinmeier (SPD) took over for the second time, to the Ministry of the Interior, as a state secretary for Thomas de Maizière (CDU).
"

Great opportunity to get in touch"
Four years later, she arrived in the US holding arguably the most prestigious post the For­eign Office can award abroad. It is her first ambassadorship. Her previous posts brought her as far as Moscow and Ankara, which is why she appreciates the trans-Atlantic relationship so deeply. "We need America," she is convinced, especially considering what is happening in other countries, particularly in China. She wants to promote the importance of the US, but not without highlighting how important Germany and Europe are, in turn, for the US. And how similar they are. "Deutschlandjahr USA," which was planned under her predecessor Peter Wittig, should help. "It's a great opportunity to get in touch with lots of people across the country." She will travel a lot, if not quite as much as she would like to. She will have enough to keep her busy in Washington.
Read the whole text on The German Times website
Juliane Schäuble is US correspondent for the Berlin daily Der Tagesspiegel.