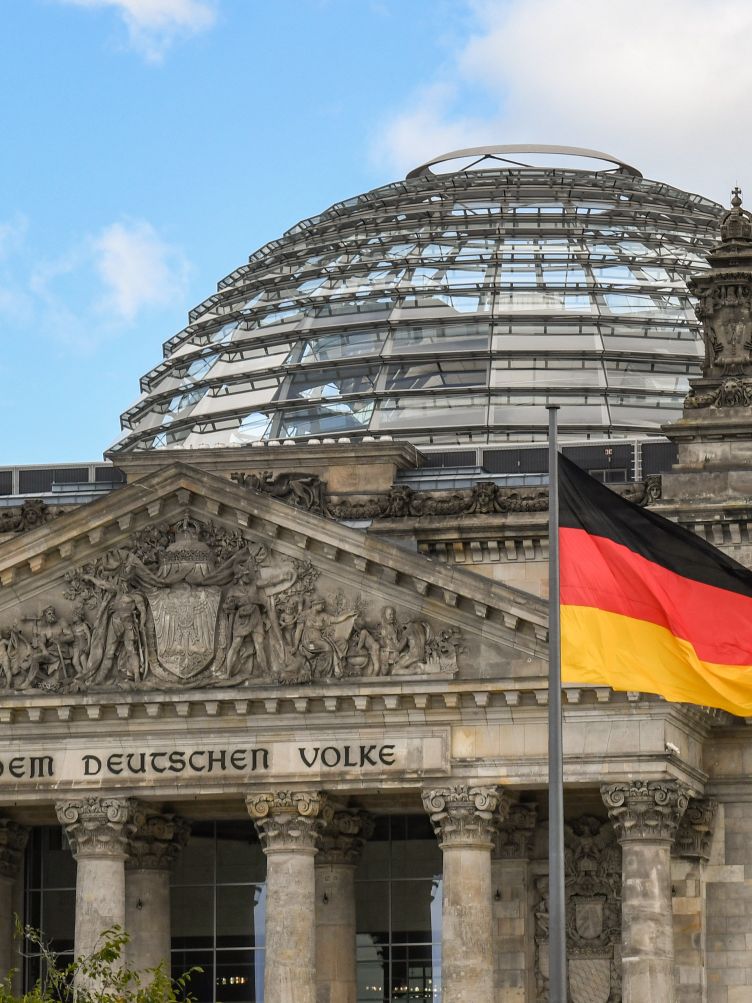 These are the parties represented in the Bundestag. Discover all the key facts here:
How German democracy functions at the federal level:
Quick facts
709
seats in the Bundestag
The parliament consists of at least 709 MPs.
299
constituencies
Constituencies are so divided that there are about the same number of voters in each.
299
direct mandates
The politician who receives the most votes in a constituency enters parliament with a direct mandate. 
5
per cent
Only parties that have received at least five per cent of the second votes may enter the Bundestag.
47
parties
are running in the 2021 Bundestag elections.
60,4
million
German citizens are eligible to vote.
18
years of age
is the minimum required age to vote and to run for office.
76.2
was the percentage
of voter turnout in the 2013 Bundestag elections.
Want to understand German politics? Then you should familiarise yourself with the following topics:
Germany has a federal system. Get to know the 16 federal states here: