Curious about deutschland.de?
Information, service and dialogue – what you will find at deutschland.de, the Germany platform.
04.03.2019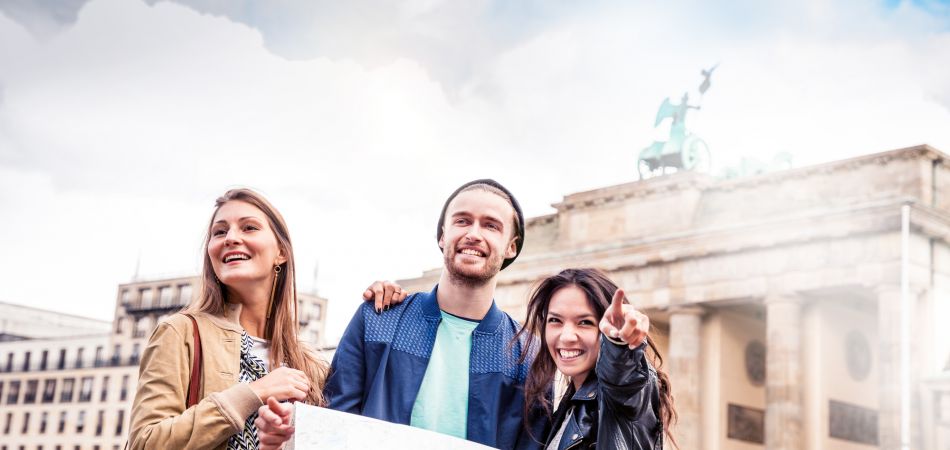 What is deutschland.de?
At deutschland.de you will discover everything about topics that interest you about Germany and the topics that concern people in Germany. You can talk to us, the deutschland.de editorial team, directly on Facebook , Twitter and Instagram and ask for information about all subjects relating to Germany. We can also help you find the right contacts. That's why we work closely with a network of strong partners.
The Germany platform deutschland.de is a service of the Federal Foreign Office in cooperation with FAZIT Communication GmbH.
You will find the following subjects at deutschland.de
Focus topics
At the centre of attention are articles, videos and background information on politics, foreign policy and social affairs in Germany, as well as information and advice on popular subjects like working and studying in Germany, learning German and Germany as a travel destination. Of couse, you will also find the most important facts about Germany at a glance and topical articles on business, education and research, culture and the environment.
Incidentally, our Theme of the Week focuses on a new topic every seven days. It really is worth paying us a regular visit!
Regional topics
In addition, deutschland.de regularly presents stimulating articles from eleven different countries and regions – Africa, the Arab world, Asia, China, the CIS, Europe, Israel, Latin America, North America, Poland and Turkey. Here you will be able to find out about topics that especially interest users from these countries and regions. And we will introduce you to people and groups that actively support exchange with Germany.
News
You can read the most important news about German politics, business and culture every day in the Newsroom. This is where deutschland.de collaborates with its partners, the news professionals from Deutsche Presse-Agentur (dpa) and Deutsche Welle.

What else is there?
On the home page you can take part in a quiz or a survey. Or you can visit our interactive map of Germany and discover sights, World Heritage sites and state capitals with one click. Or browse through the video list to find films on every conceivable subject.
How can you stay in touch with deutschland.de? 
It couldn't be easier: visit our social media channels on Facebook, Twitter, Instagram and Youtube every day. The social media team in Germany and ten social media editors around the world post and tweet practically round the clock, are there to answer your questions and look forward to hearing from you. Follow us and join in!
Subscribe to our monthly newsletter and always be up-to-date on the latest developments at deutschland.de.