EU Parliament President Sassoli dies
EU Commission President von der Leyen, German President Steinmeier, Chancellor Scholz and Foreign Minister Baerbock pay tribute to the Italian, calling him a staunch European.
11.01.2022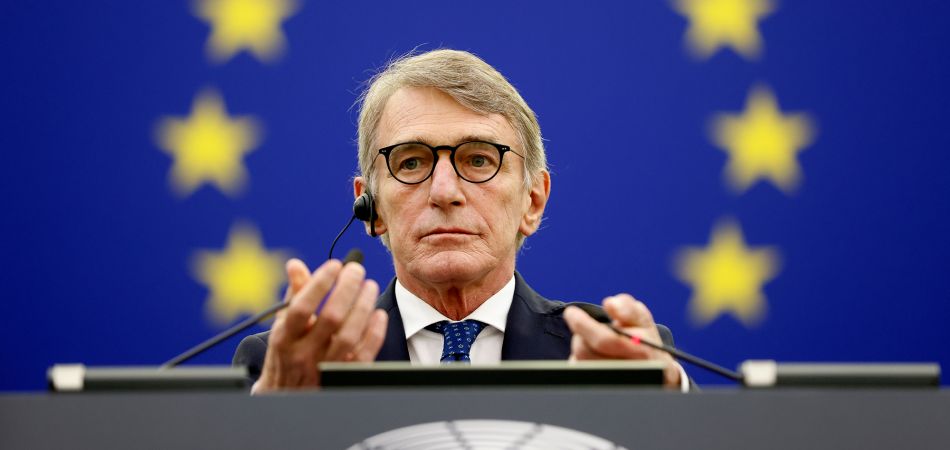 Aviano/Brussels (dpa) - Europe is mourning the president of the EU Parliament, David Sassoli. The Italian died on Tuesday night in a clinic in his home country at the age of 65. Top politicians paid tribute to the Florence-born social democrat, describing him as a passionate European.
"Today is a sad day for Europe," said EU Commission chief Ursula von der Leyen. She said the EU was losing "a passionate European, a sincere democrat and a good man." The European Parliament and other EU institutions, as well as the Bundestag in Berlin, set their flags at half-mast.
Chancellor Olaf Scholz had the following statement issued: "Europe has lost a committed parliamentary president, Italy has lost an intelligent politician and Germany has lost a good friend." German President Frank-Walter Steinmeier paid tribute to Sassoli in a letter of condolence, calling him "a champion of a social Europe and a charming and winning face of EU institutions." Foreign Minister Annalena Baerbock tweeted, "As EP President, he succeeded time and again in overcoming rifts and thus strengthening the parliament as a whole. We will not forget his staunch commitment to the humane treatment of refugees."
More about Germany and Europe