We need your commitment and your ideas: for the G7 summit in Germany, we are looking for people, clubs or start-ups that are determined to find solutions to the urgent issues of our time. Show us what you do to promote climate action, a sustainable economy or gender equality, or tell us about your ideas – no step is too small and anyone can get involved!
Germany is holding the presidency of the G7 states in 2022 and has dedicated its programme to "Progress towards an equitable world". This has prompted us to issue the following invitation to our global community: inspire one another with your passion and commitment to a sustainable future. Take part in our great deutschland.de Impact Challenge!
The Impact Challenge for the G7 summit 2022
The deutschland.de #YourImpactChallenge calls on changemakers around the world to showcase their inspiring solutions. It's easy to take part: either on your own or together with your initiative or start-up, or pursuing a great idea, get active in at least one of the following fields:
 
food security
right to clean drinking water
international climate cooperation
sustainable economy
gender justice and equality
Show us how you intend to tackle one of the biggest challenges of our generation. No step is too small, and every action counts – only together can we make a difference!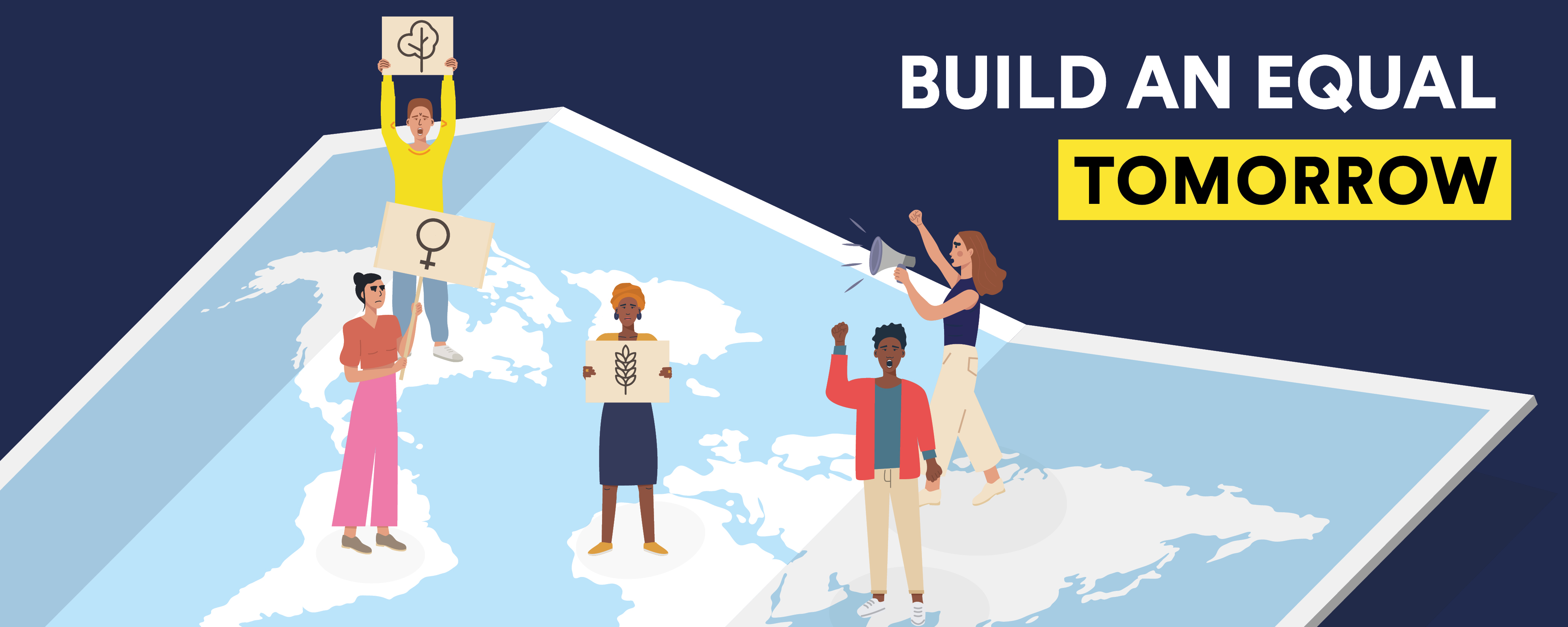 Already active on an individual basis or have some great ideas, but don't know how best to get involved or make your contribution? Then follow these steps for the chance to take part in a virtual workshop with celebrity role models:
 
Post a photo on your Instagram or Twitter and explain what impact your initiative has and how you plan to inspire more people to get on board. If your Instagram account is private, you can additionally share your post with us by sending a direct message.
Tag @deutschland_de (Instagram) or @ger_trends (Twitter) in your post to attract our attention. Use the hashtags #YourImpactChallenge and #G7GER
Your post will need to be in English or German.
 
You are part of an initiative, club or start-up? Then follow these steps for the chance to get 2,000 euros in funding:
 
Register using the contact form on this page using your real name and contact details so that we can get in touch with you.
Describe the impact of your initiative and explain your vision. Also tell us how long you have been active and where, and which issue is closest to your heart.  
Your text must be in English or German.
Our jury will select the most interesting entries in the categories "private individuals" and "initiatives and projects". Private individuals will be contacted by us directly and will be able to take part in a great virtual workshop. Which initiative wins the funding will be determined by you yourselves in a community vote!
Prizes:
€2,000 to fund a project of the participating initiative or group
A virtual workshop with one of our campaign partners
But whatever happens, you will be the winners – as indeed we all will be, for it's not the taking part that counts but the commitment you show!
A summary of the most important information:
Entries posted between 22 June and 31 July 2022 will be accepted. The community vote will take place in early August.