Bundesbank envisages marked upswing
According to Bundesbank President Jens Weidmann, the German economy should leave its pandemic lows far behind it this year.
11.06.2021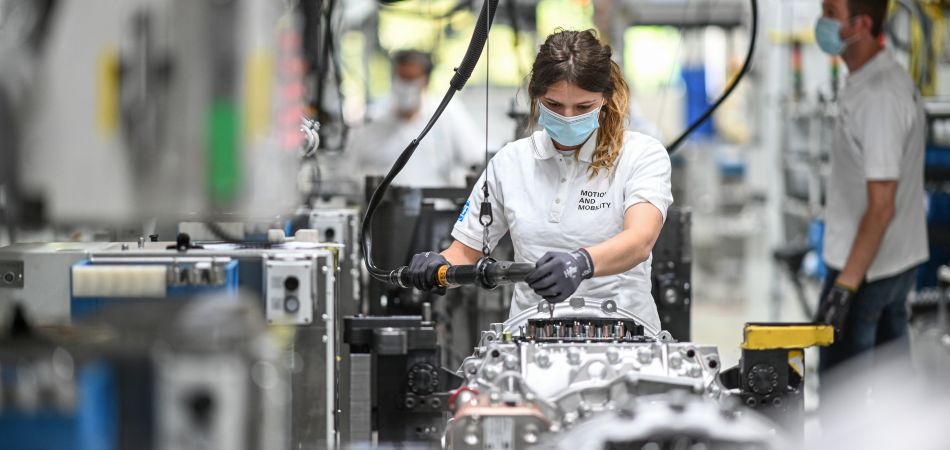 Frankfurt/Main (dpa) - The Bundesbank sees Germany as being at the beginning of a marked upswing. "The German economy will overcome the pandemic-related crisis," Bundesbank President Jens Weidmann predicted on Friday. "Economic output could return to pre-crisis levels as early as this summer."
The central bank now forecasts 3.7 percent economic growth for the current year. In December, the Bundesbank economists were not quite so optimistic, predicting a figure of 3.0 percent. The Bundesbank is now confident that the coronavirus pandemic can be "quickly and lastingly pushed back" by the progress made with the vaccination rollout and that the restrictions on the economy and the population will therefore be "rapidly eased", Weidmann explained.
Many economists are unanimous in believing that private consumption in particular should then pick up. Moreover, assessments for the export-oriented German industry have been increasingly positive of late in view of the recovery of world trade. Important sectors such as mechanical engineering, chemicals and pharmaceuticals, and electrical engineering recently raised their forecasts for the current year - even though supply bottlenecks are currently making business difficult for many manufacturers.
According to many economists, the upswing in the current year will not be merely a flash in the pan. For 2022, the Bundesbank is also much more confident than it was six months ago: instead of 4.5 percent growth, the central bank's economists now expect Europe's largest economy to grow by 5.2 percent next year.
More about brands and markets