Bundestag has a female president once again
The new Bundestag met for its first session after the election on 26 September. Bärbel Bas was elected as the new president of the Bundestag.
26.10.2021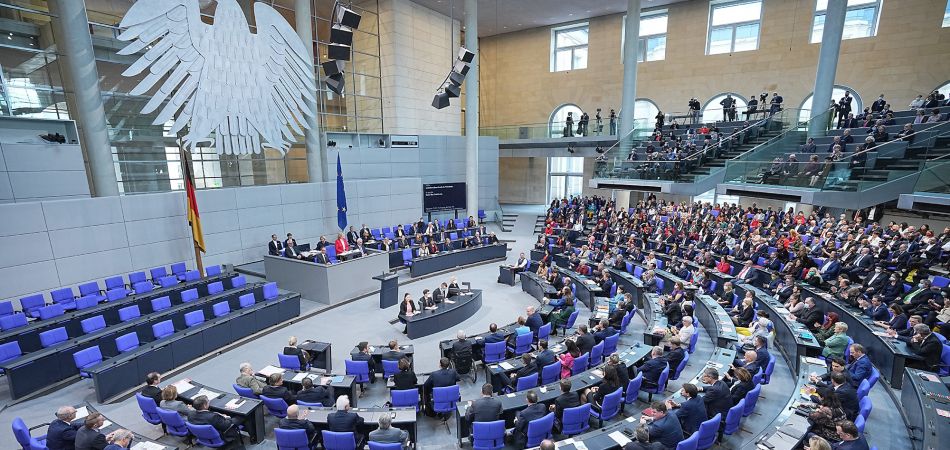 Berlin (dpa) - For the first time in more than 20 years, a woman has been elected president of the Bundestag, namely Bärbel Bas. The 53-year-old SPD politician received 576 of 724 votes cast at the constituent session of the new Bundestag in Berlin on Tuesday. Bas is the third woman in the history of the Bundestag to head the Presidium after Annemarie Renger (SPD, 1972 to 1976) and Rita Süssmuth (CDU, 1988 to 1998). In terms of protocol, she thus holds the second-highest state office after the federal president. Traditionally, the post is filled by a member of the strongest parliamentary group, which is the SPD following the Bundestag elections on 26 September.
Bas announced that she would work to bring the Bundestag closer to the people. "Let us address many people and approach the citizens of our country, especially those who have not felt addressed by politics for a long time. People to whom "politics" has become foreign," she said. She believes that a diverse, young, freshly elected parliament can build bridges more easily and help overcome prejudices, defensive reactions and mistrust. At the same time, Bas stressed: "Hatred and agitation are not opinions. As president, I will protect this parliament from attacks. And defend democracy against its enemies."
Former Bundestag President Wolfgang Schäuble (CDU) urged that electoral law be changed quickly to prevent the Bundestag from becoming further bloated. The Bundestag grew again in size after the elections – from 709 to 736 members. Federal President Frank-Walter Steinmeier asked Chancellor Angela Merkel (CDU) to continue governing until a new chancellor is elected. This is standard practice if a new head of government has not yet been elected when a new Bundestag convenes. Officially, the term of office of the chancellor and the federal ministers ends with the constituent session of parliament. In the early evening, Steinmeier intended to hand Merkel and the members of her cabinet their certificates of dismissal.
More about the political system in Germany