Development Ministry increases support for poorest countries
5th UN LDC conference in Doha: Germany increases aid by 200 million euros.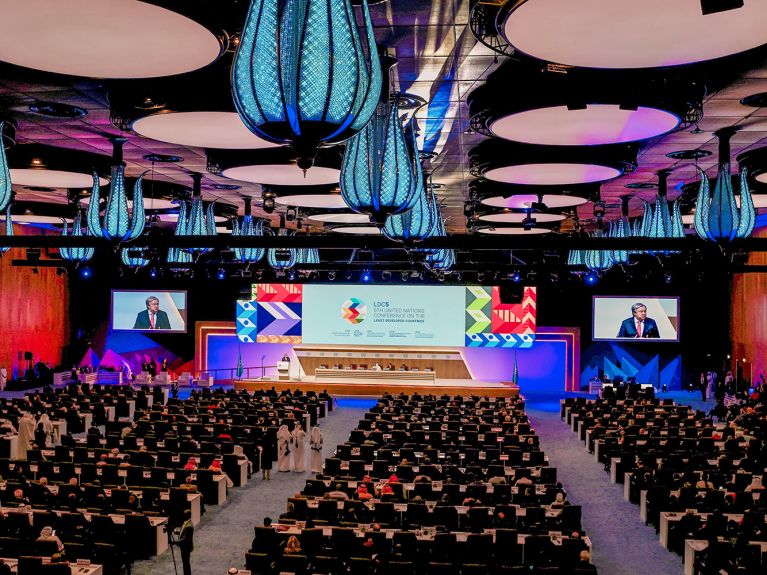 Doha (d.de) – Germany is stepping up its commitment for the world's least developed countries (LDC). At the 5th UN LDC conference in Doha, the Federal Ministry for Economic Cooperation and Development (BMZ) has announced that its support for LDCs will be increased in 2023 by 200 million euros compared with 2022. State Secretary Jochen Flasbarth said in Doha: "The poorest of the poor did not cause the major crises of our time, but they are suffering the most from them. This applies to everything from climate change to rising food prices as a result of the Russian war of aggression against Ukraine." With the additional funds, the BMZ will be making a total of 1.4 billion euros available for projects in LDCs in 2023.