Dialogue rather than weapons
Foreign Minister Annalena Baerbock defends the German government's approach to the Russia-Ukraine conflict. It is also supported by the majority of Germans.
28.01.2022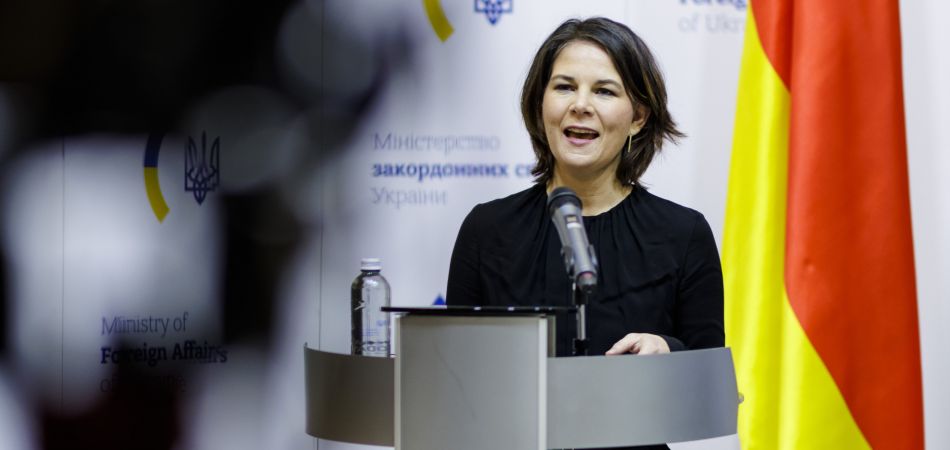 Berlin (dpa) - Foreign Minister Annalena Baerbock has defended the German government's refusal to supply weapons to Ukraine, which fears a new Russian attack. Making a 180 degree U-turn in foreign policy on this issue "is something that should be done only after full consideration and, above all, should not close doors for de-escalation that are so tentatively reopening at this very moment," Baerbock said in the Bundestag on Thursday with regard to the resumption of talks.
Germany is also providing Ukraine with military support, Baerbock said, mentioning the delivery of protective helmets, the construction of shelters and the training of Ukrainian soldiers. Dialogue has absolute priority, however. Baerbock: "People who are talking are not shooting. It is therefore fatal to simply dismiss the resumption of dialogue now." She added that the German government was continuing to focus on strengthening Ukraine economically and financially. The SPD and FDP, members of the traffic light coalition, expressed their approval.
The government's approach also has the support of the population. A clear majority is against the delivery of German weapons to Ukraine. In a survey conducted by the opinion research institute YouGov, 59 percent of those questioned agreed with the German government's position that the country should not be provided with weapons to defend itself against a possible attack by Russia. Only 20 percent were in favour of supplying weapons. Twenty-one percent expressed no opinion.
Ukraine: Germany – a reliable partner
More about Germany's commitment to peace and security