G7 keen to break blockade of Ukrainian grain exports
The foreign ministers of the G7 group are meeting at the Baltic Sea. Annalena Baerbock has warned of a global food crisis as a result of the Russian war against Ukraine.
13.05.2022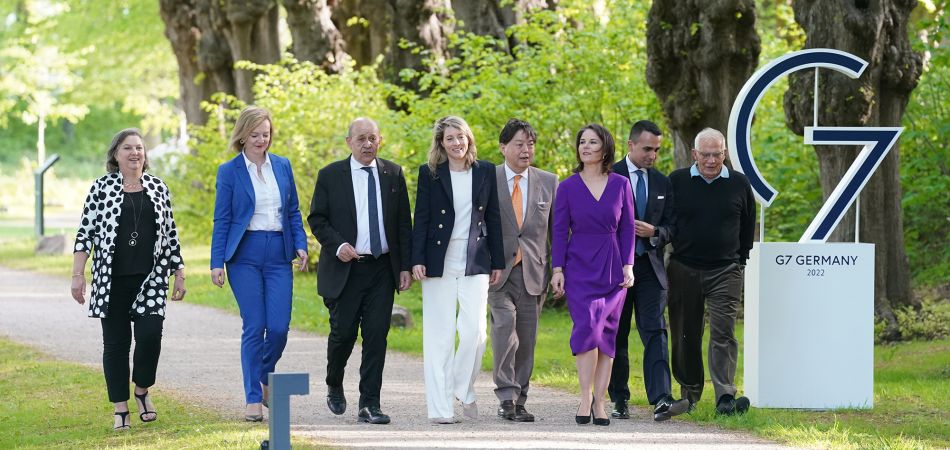 Wangels (dpa) - The G7 group of leading democratic industrial nations is keen to ensure that Ukraine can remain a major grain exporter despite the Russian war of aggression. As German Foreign Minister Annalena Baerbock (Greens) said on Thursday at the start of consultations with colleagues from the other G7 countries in Weissenhäuser Strand on the Baltic Sea coast, they would be jointly discussing how to break the grain blockade imposed by Russia and get Ukrainian grain out into the world. She said that 25 million tonnes of grain were currently blocked in Ukrainian ports, especially in Odessa, because of the war.
Germany currently holds the G7 presidency. In addition to Germany, the group includes the Nato members the USA, Canada, France, the United Kingdom and Italy, plus Japan.
Ukraine was the third largest exporter of barley and the fifth largest exporter of wheat
The grain is urgently needed in African countries and in the Middle East, said Baerbock, adding that a food crisis was looming that would be exacerbated by the global effects of climate change. Ukraine is one of the world's most important grain suppliers. According to figures from the UN Food and Agriculture Organization, it was the third largest exporter of barley and the fifth largest exporter of wheat in 2021.
On Friday, Moldova's Foreign Minister Nicu Popescu will temporarily be joining the meeting at the Baltic Sea, as will his Ukrainian counterpart Dmytro Kuleba. It is feared that this small republic bordering Ukraine could be Russia's next target. For a time, Indonesian Foreign Minister Retno Marsudi is also expected to join the meeting via a video link. Indonesia currently holds the presidency of the Group of 20 leading industrialised and developing nations (G20).