04.01.2019
German carmakers boost US sales
Major American manufacturers had declines in new vehicle sales.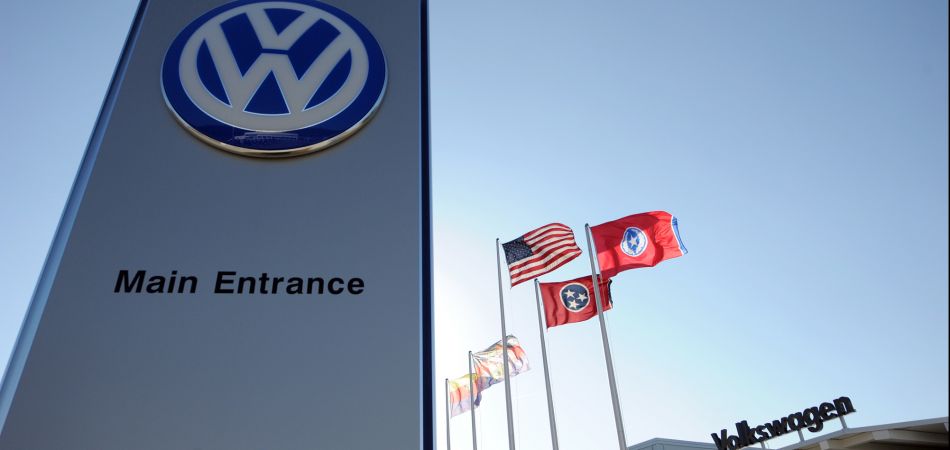 Los Angeles (dpa) - German carmakers Volkswagen and BMW posted an increase in 2018 sales while major American manufacturers General Motors and Ford both had declines in new vehicle sales, according to sales reports issued Thursday.
Volkswagan sold over 350,000 vehicles in 2018, a 4.2 per cent increase, boosted by the popular sport utility models Tiguan and Atlas, while BMW posted a 1.7 per cent increase, selling over 311,000 cars.
This is the second year of sales increases for Volkswagen after a plummet in sales following a US investigation that uncovered massive fraud in the company's diesel emissions reporting.
For BMW it is the first jump in annual sales numbers since 2015.
While December brought a 5.8 per cent sales boost to Volkswagen and a small bump to BMW, US market leader General Motors (GM) saw a 2.7 per cent drop in its fourth quarter sales and Ford posted an 8.8 per cent decline in December.
The American carmakers also saw losses for total sales in 2018. GM sold over 2.9 million new vehicles last year, 1.6 per cent less than 2017, and Ford sales dropped 3.5 per cent at just under 2.5 million vehicles.
Japanese auto giants Honda and Toyota both saw an annual decline in US auto sales at 2.5 per cent and 0.9 per cent respectively.
Despite the slump in auto sales and worries that US interest rate hikes may slow car sales, auto executives expressed optimism for 2019 car sales.
"We are very bullish on pickups heading into 2019," GM's vice president for US sales Kurt McNeil said.
Ford Chief Economist Emily Kolinski Morris said that the economy "remains on solid footing heading into the new year."
"Consumers seem to be looking through market volatility to focus on continued positive job and income conditions," she added in a conference call.