06.12.2018
German industry orders rise again
Above all, orders in the car sector from abroad have given German industry a boost.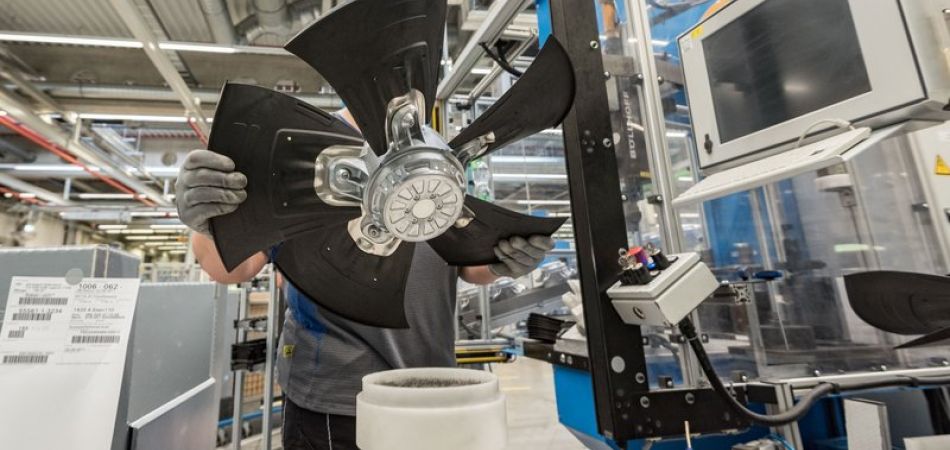 Wiesbaden (dpa) - Thanks to high demand from Eurozone countries and a recovery in the autotive sector, German industry booked a rise in orders for the third straight month in October, officials reported Thursday.
The Federal Statistics Office in Wiesbaden said orders were up by 0.3 per cent compared with September levels, contrary to analysts' projections of a 0.4 per cent drop. However, the September increase, initially reported at 0.3 per cent, was corrected downward to 0.1 per cent. August had seen strong orders growth.
German industry is now profiting from a recovery in the automotive sector, Commerzbank analyst Ralph Solveen noted. "Because of the major problems in converting to the new WLTP (Worldwide Harmonized Light Vehicles Test Procedure) emission measurement standard and the resulting downturn in orders and production in the car sector" there had now been a delayed boost to orders, he said.
The latest data showed that orders in the car industry in October were a good four per cent up from September. On September 1, no more vehicles made under the old emission measurement standards were permitted to be registered. The new WLTP standard is legally binding, and companies such as Volkswagen, experiencing problems in its conversion effort, found itself purchasing old cars during the months of July and August.
Amid the overall orders growth, German industry saw a downturn in domestic demand. Orders inside Germany fell by 3.2 per cent in October from the month before. But this was outweighed by high demand from abroad - above all from the Eurozone, where orders grew by 7.3 per cent.
Solveen wrote that even thought the slight rise in orders in October could be attributed to fluctuation susceptibility factors, the signs of stabilisation in the industry as seen by new orders supports "our expectation that the upswing will carry forward into the coming year."