German president commemorates Oktoberfest attack
Four decades after the Oktoberfest bombing in Munich, Germany's Frank-Walter Steinmeier has warned of the continued far-right threat.
27.09.2020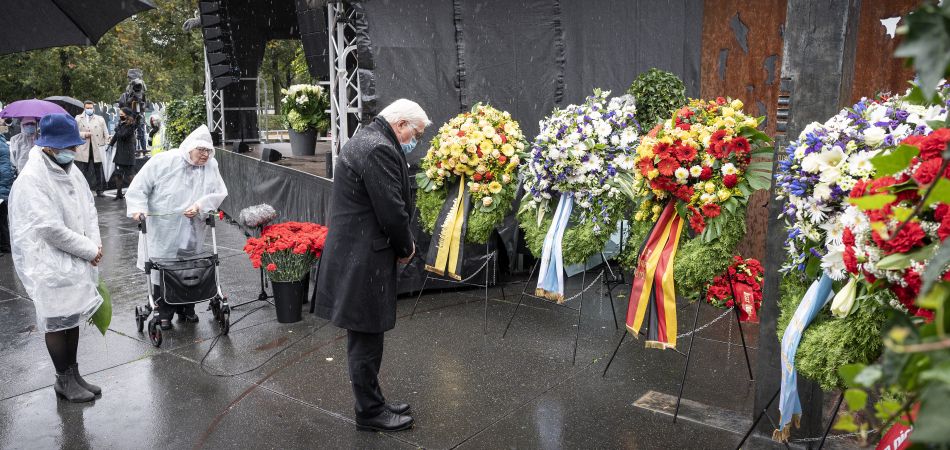 Munich (dpa) - Police and officials failed the victims of a 40-year-old bombing in Munich because, for decades, they classified it as a crime, not a terrorist attack, Bavarian Premier Markus Soeder said on Saturday as he marked the anniversary.
Twelve people were murdered when Gundolf Koehler laid a bomb at the annual Oktoberfest beer festival on September 26, 1980. Koehler also died in the blast. A further 200 were injured.
The attack was initially considered to be the act of a loner who was frustrated by society. It wasn't until 2020 that the incident was reclassified as the work of a right-wing extremist, making it the worst such attack in German history.
Soeder apologized for the way the investigation was handled, speaking not just in his role, but as the successor to all the state premiers in the intervening years.
"I'm sorry and I apologize for the errors that were made, not only in the investigation, but in the assessment of the incident.
"Anyone who underestimates right-wing radicals sins against democracy," he added. "We won't allow right-wing extremism, hate, anti-Semitism or racism to be accepted or underestimated."
He also apologized to the victims and those who survive the deceased. "We will never forget this day."