Germany and Japan deepen relations
German Chancellor Scholz: "We are united by democratic principles".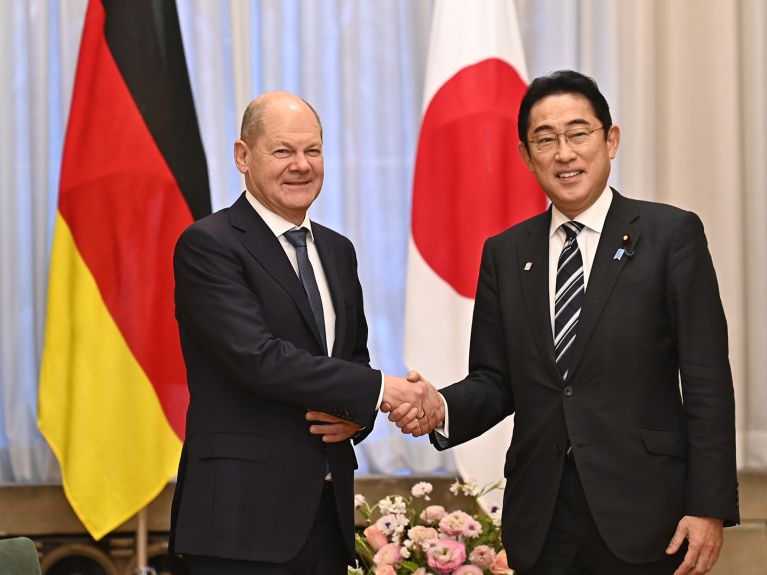 Tokyo (d.de/dpa) – Germany and Japan intend to work more closely together on the supply of raw materials and on defence matters in future. This was decided by the two countries during their first government consultations in Tokyo, with which they wish to begin a new chapter in their relations. "We may be 9,000 kilometres apart. But we are united by democratic principles, a commitment to international law, and an interest in free and secure trade routes," said Scholz. Six ministers and an economic delegation had travelled to Tokyo with the chancellor. Japan was the first Asian country that Scholz visited in April 2022. In May he will be travelling to Japan once again to attend the summit of the G7 group of economically strong democracies.