Increase in the innovation pace
Germany should remain a leading industrial country. Economy Minister Altmaier therefore calls for more technological advancements.
09.07.2019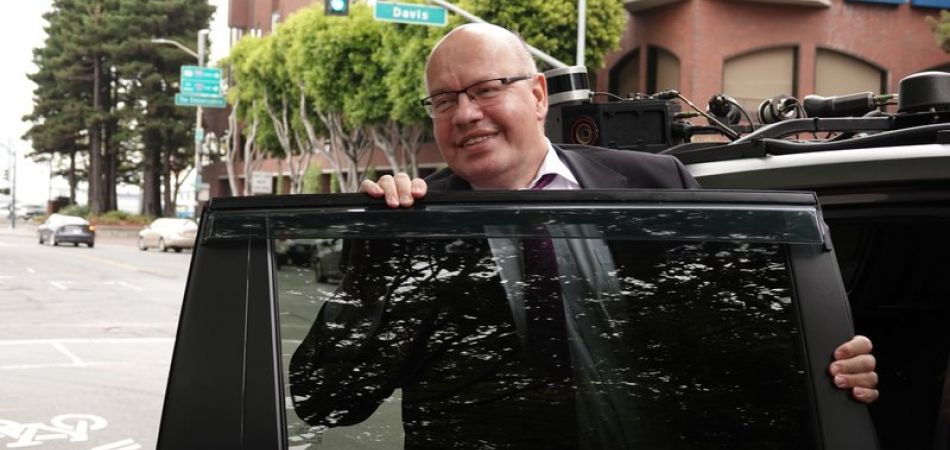 Mountain View, California (dpa) - Speaking on a visit to Silicon Valley in the United States, German Economy Minister Peter Altmaier said his country must make greater effort to be at the forefront of technological advancements.
"We have to do everything in Germany to increase the pace of innovation," Altmaier said on Monday after meeting the managers of Google in the headquarters of the IT giant in Mountain View, California.
"Our goal is for Germany to remain a leading industrial country in digitization," he added.
Altmaier said he spoke to Google managers about autonomous vehicles and other future developments.
The minister had already pointed out in his industrial strategy that Germany and Europe are lagging behind in future technologies, where US and Chinese companies are particularly strong.
Altmaier said he wants more European champions.
When asked whether the taxation of digital content had been a topic of discussion with Google, the minister said it was being discussed at EU and G20 level and was not an issue discussed bilaterally with companies.
The main problem is that in a very globalized world there is an incentive to minimize taxes, which is not just about Google, he said. Politicians must ensure through laws that there is fair taxation worldwide, he added.
Internet giants such as Google and Facebook pay much lower taxes than traditional industrial companies because their business activities can barely be tracked under current tax rules.
The G20 group of key industrialized and emerging economies agreed in June on a joint statement on tougher taxation of large corporations.