Maas pledges support for India
More than 300,000 new coronavirus infections per day have brought the Indian health system to the brink of collapse. 
26.04.2021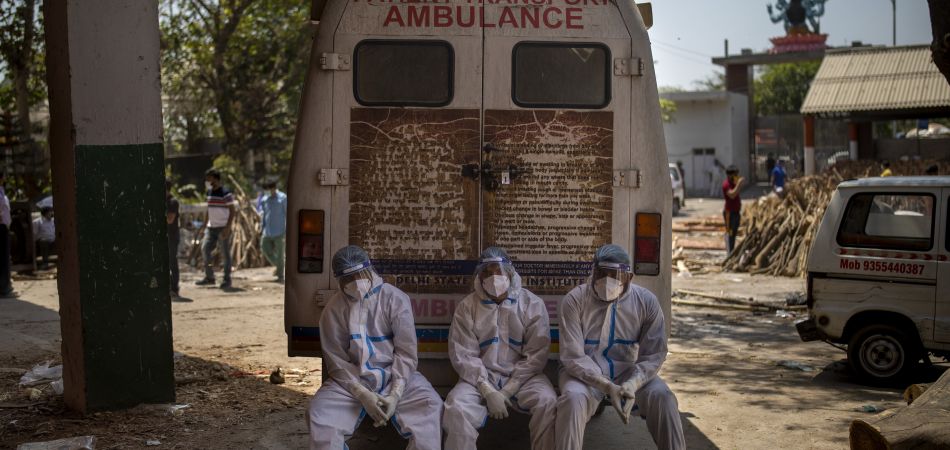 Berlin (dpa) - In view of the dramatic escalation of the coronavirus pandemic in India, Foreign Minister Heiko Maas (SPD) has assured the country of help and solidarity. "Within the Federal Government and in talks with companies, we are therefore pulling out all the stops at present so as to be able to provide support as quickly as possible, in the form of oxygen and medicines for example," Maas told the "Rheinische Post".
Germany and other countries have severely restricted entry from India because of the variant of the virus there. "It was right that we acted quickly to stop the new mutation from entering Germany," Maas stressed, adding that it is however equally important now for Germany to support India to the best of its ability. The country has assumed a central role in the joint fight against coronavirus, he explained.
For days now, India has been registering new record numbers of coronavirus cases. On Sunday, more than 300,000 new infections and over 2,000 deaths were recorded for the fourth consecutive day. Sunday likewise saw the highest Covid-related death toll to date, with 2,767 deaths within 24 hours. The number of unreported cases in the country is likely to be significantly higher.
More about Germany and India