"Marvel of technology"
IBM installs Europe's first quantum computer at its German headquarters. German Chancellor Angela Merkel sings its praises.
16.06.2021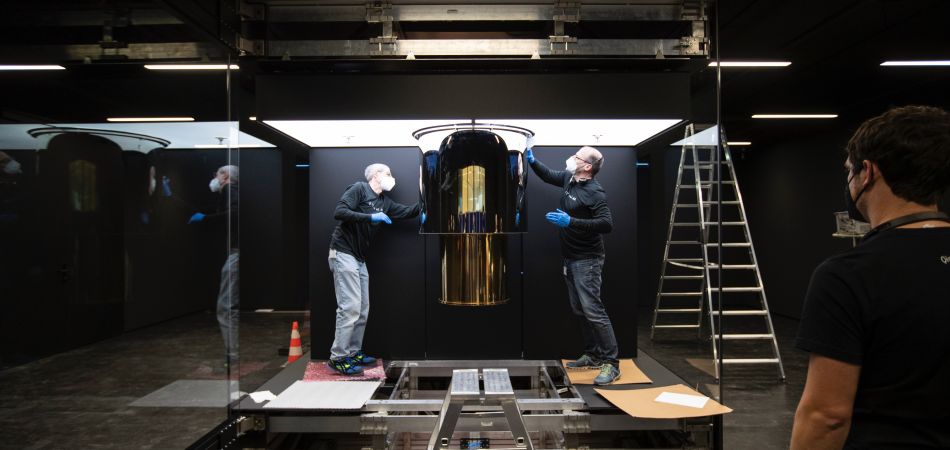 Ehningen (dpa) - The potential of quantum computers for science and industry is enormous – and the US corporation IBM, one of the leaders in this field, has now placed the first of these systems in Europe. The highly complex and ultra-fast system was presented on Tuesday at the IT company's German headquarters in Ehningen near Stuttgart and will be used under the umbrella of the Fraunhofer-Gesellschaft to further research the technology and application scenarios. In addition, the high-performance computer is to be used to expand competencies in business and science throughout Germany and thus create international competitive advantages.
According to IBM, the facility is "Europe's most powerful quantum computer in an industrial context". In a video message, German Chancellor Angela Merkel (CDU) described the supercomputer as a "marvel of technology". Germany is among the world leaders in quantum technology research, she said, adding that now, however, the goal is to make use of research results "as quickly as possible" for economic applications. She believes the facility in Ehningen could play a crucial role here.
Quantum computers are the response of research and industry to the fact that the usual development of high-performance computers has reached its physical limits. Quantum computers can theoretically be many times more powerful than conventional computers, which means they can perform more complex tasks in less time than conventional systems.
Fraunhofer-Gesellschaft President Reimund Neugebauer said that quantum computers would have a significant impact as an important pillar of future computer architectures to solve complex problems. If Germany wants to continue to be one of the innovation drivers, it must build up user-related expertise, he explained – in other words, solutions are needed that will help German and European companies to compete internationally with the USA and China.
More about innovation and technology