Merkel demands immediate release of Protasevich
The Chancellor criticised the "unprecedented action" and spoke of a forced landing. "All other explanations are entirely implausible." 
25.05.2021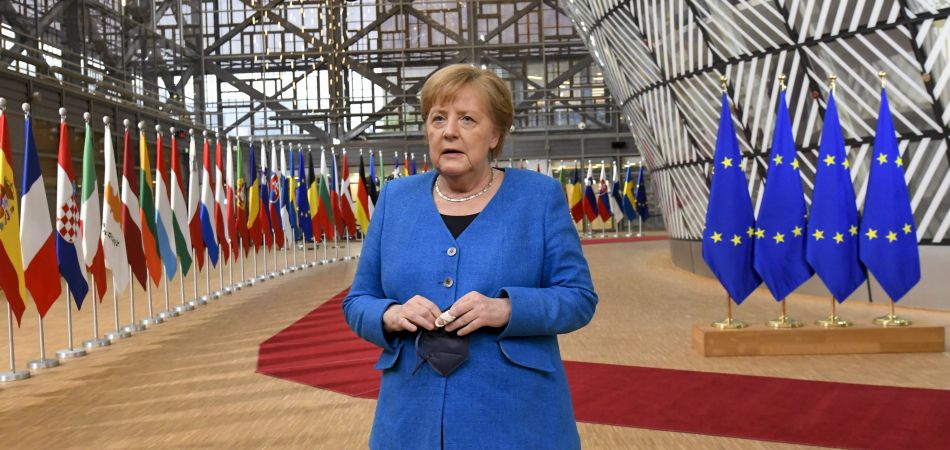 Brussels (dpa) - Chancellor Angela Merkel (CDU) has called for the immediate release of blogger Roman Protasevich, who was detained after a forced landing in Belarus. "Roman Protasevich must be released immediately," Merkel demanded on Monday evening before the EU special summit in Brussels. She added that this also applied to his partner. Merkel criticised the "unprecedented action of the Belarusian authorities" and spoke of a forced landing. "All other explanations for this landing of the Ryanair plane are entirely implausible."
Authorities in the Republic of Belarus had brought down a Ryanair plane carrying more than 100 passengers en route from Athens to Vilnius on Sunday – allegedly because of a bomb threat. A MiG-29 fighter jet was also deployed, the military in Minsk confirmed. According to the human rights centre Vesna, Protasevich, a blogger internationally wanted by Lukashenko, was also on board and was arrested in Minsk.
The EU states would jointly demand the release of those arrested, Merkel announced. In addition, the heads of state and government intended to discuss possible further punitive measures. This would certainly include putting more people on the EU sanctions list that Belarusian President Alexander Lukashenko is already on. However, a flight ban for the Belarusian airline and calls for an international investigation of the incident are also conceivable.