Nato goes into crisis mode
Nato goes into crisis mode over Russian troop movements close to Ukraine border. The foreign ministers of the 30 Nato states are meeting in Riga.
01.12.2021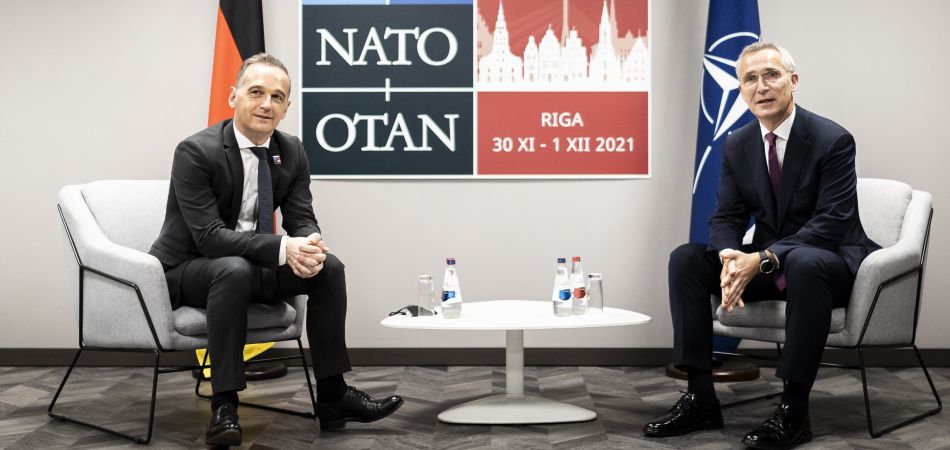 Riga (dpa) - Nato is going into crisis mode over Russian troop movements close to the border with Ukraine. There was very strong support for Secretary General Jens Stoltenberg's proposal not only to monitor the situation but also to initiate action, said Heiko Maas (SPD), Germany's acting foreign minister, at a Nato meeting in the Latvian capital Riga on Tuesday. The goal is to jointly assess the situation and work out possible responses – for example sanctions.
This is in response to intelligence showing that Russia has again stationed unusually large contingents of combat-ready troops as well as heavy weapons and drones on the border with Ukraine. Ukraine now estimates the number of Russian soldiers on the border at 115,000. The developments reawaken bad memories of 2014, when Russia annexed the Ukrainian peninsula of Crimea.
"Russia's military activities on the border with Ukraine give us cause for the greatest concern," said Maas. It is important now for steps to be taken towards de-escalating the situation, he said. "I will not tire of emphasising that the door to such talks remains open for Russia." At the same time, the SPD politician warned: "Russia would have to pay a high price for any form of aggression." Stoltenberg and US Secretary of State Antony Blinken expressed similar sentiments. "Any new aggression would have serious consequences," Blinken said.
More about Germany's commitment to peace and security